Fossil Box, Ammonite, Orthoceras, Natural Fossils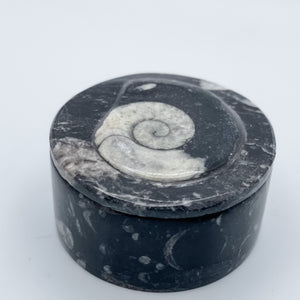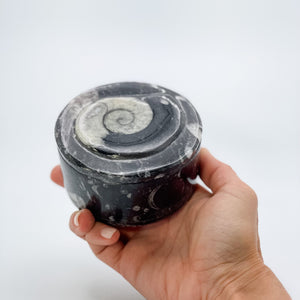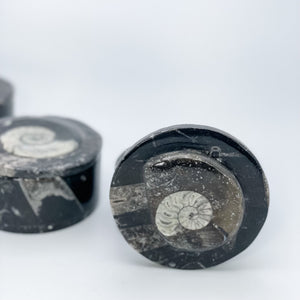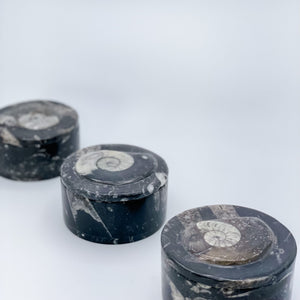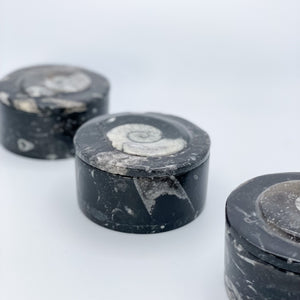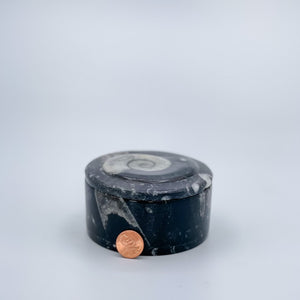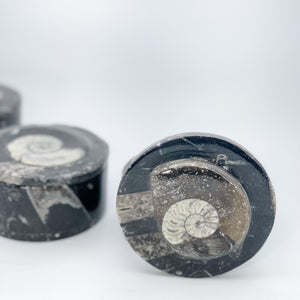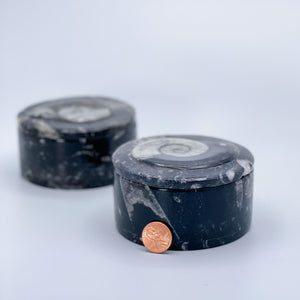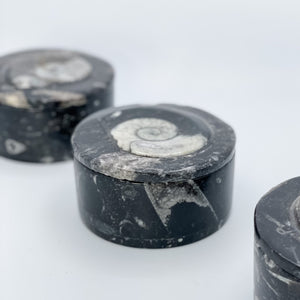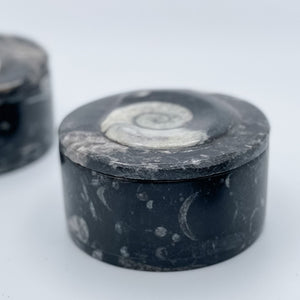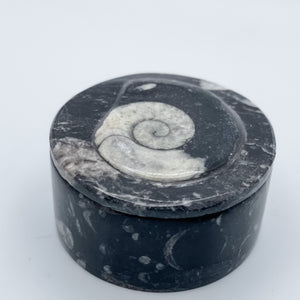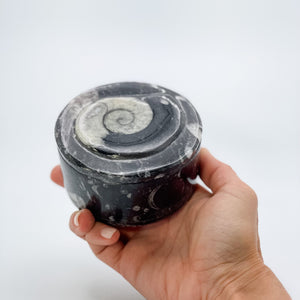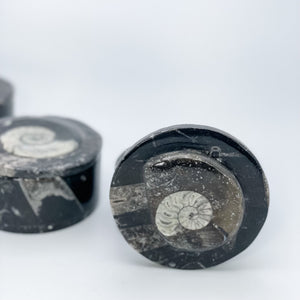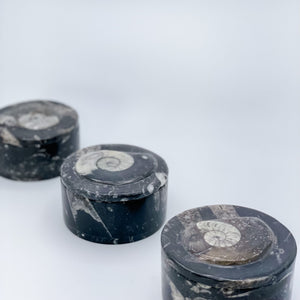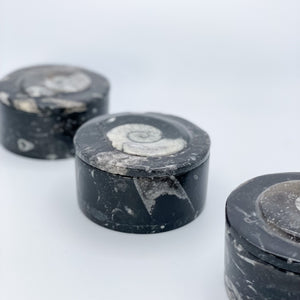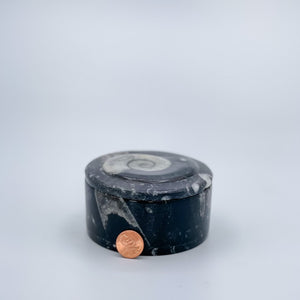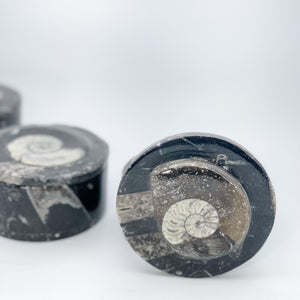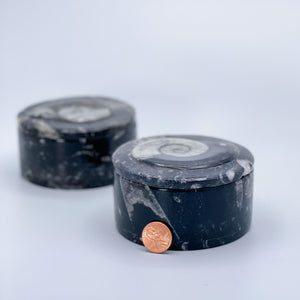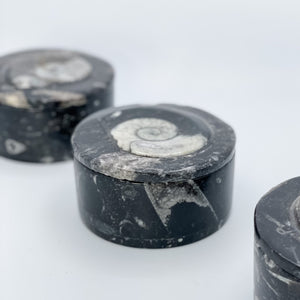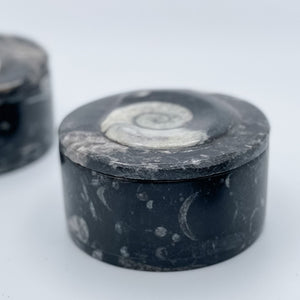 Fossil Box, Ammonite, Orthoceras, Natural Fossils
This round box is handcrafted of solid fossil stone. The lid rests on the top to create a symmetrical circular shape.

- Approximate Measurements -
Height: 1.75"
Diameter: 3.3"
Weight: 16 oz.

A stunning round carved black jewelry box/Desk tidy with Ammonoids and Orthoceras fossils perfect as a gift that would compliment any dining or living room. Orthoceras ("straight horn") is a genus of extinct nautiloid cephalopod. This genus is sometimes called Orthoceratites. These are slender, elongate shells with the middle of the body chamber transversely constricted, and a subcentral siphuncle. The surface is ornamented by a network of fine lirae.

Variation in fossil patterns is to be expected; each box will be unique. The images listed are examples of what your will receive. The natural fossil boxes come in variations patterns. These variations are what make the box as special and unique as the person who owns it. I strive to source the highest quality, authentic gemstones to make your investments as meaningful as it is beautiful.