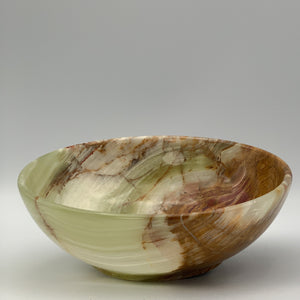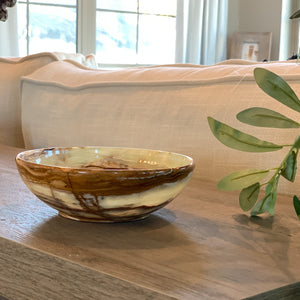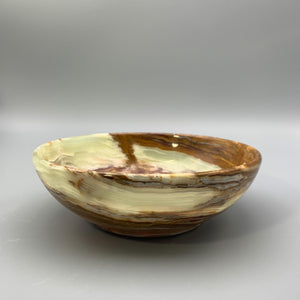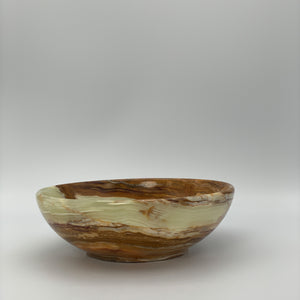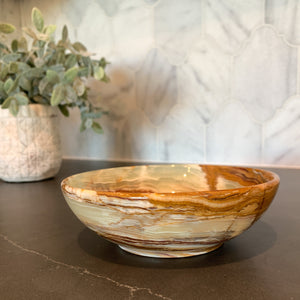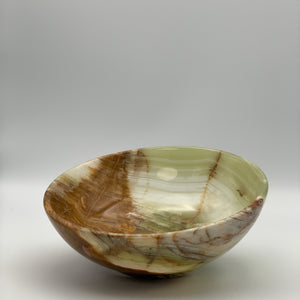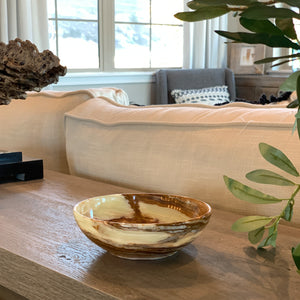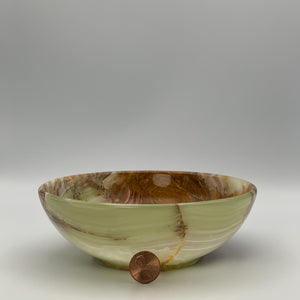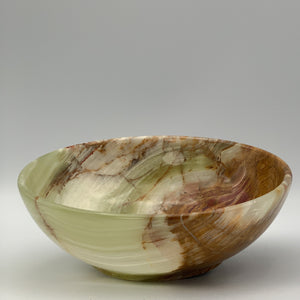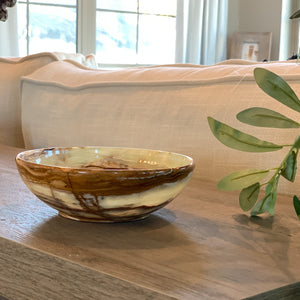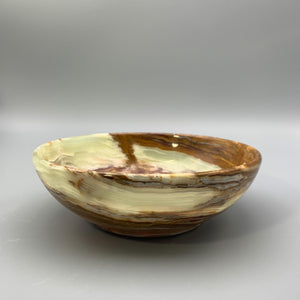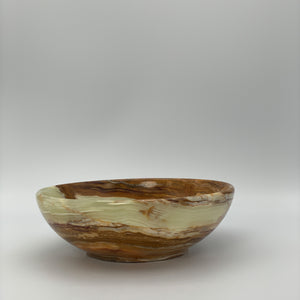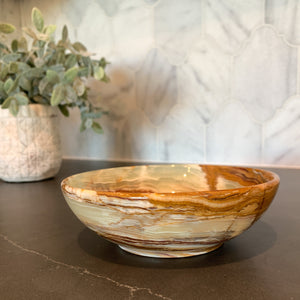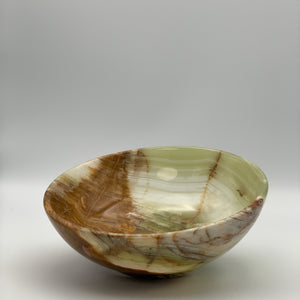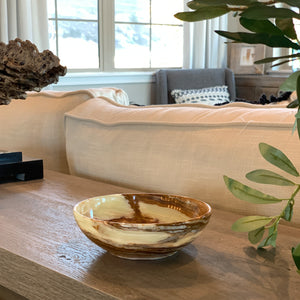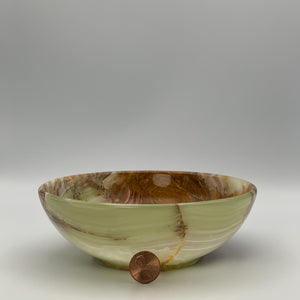 This gorgeous Onyx stone bowl is ideal for display or serving appetizers or as a piece of beauty in your entry way for safekeeping of keys or a wallet. These bowls are handcrafted by artisans in Karachi, Pakistan.

Measurements:
2" High
6" Diameter
13 oz.
Onyx is a natural stone and is made of calcite that looks similar to marble. Onyx is a semi-precious natural stone with colors ranging from white, light to deep greens and rich browns. The natural patterns, tones and smooth finish of onyx makes is a work of art into itself. The onyx stone has been carefully selected and gathered from mines in Peshawar and Quetta in Pakistan.

I strive to source the highest quality, authentic gemstones to make your piece as meaningful as it is beautiful. As a result, all of the onyx gemstone bowls come in variations of color, pattern, and texture. These variations are what make the bowl as special and unique as the person who owns it.