Selenite Relaxing Lamp Tower, 16" - 17" Heigh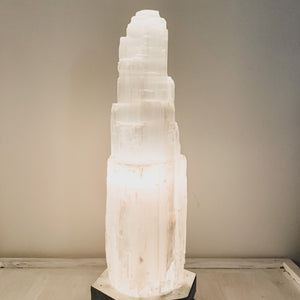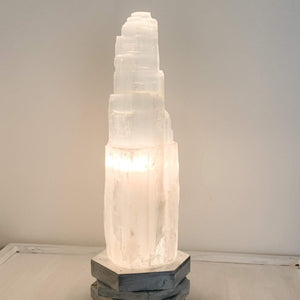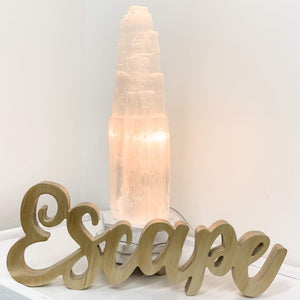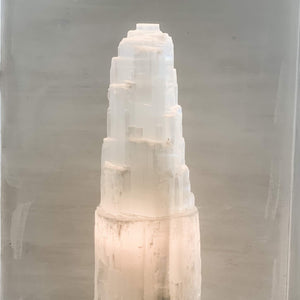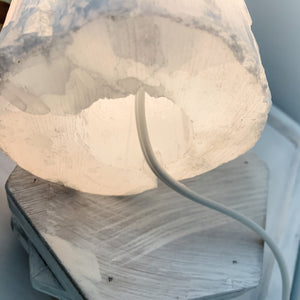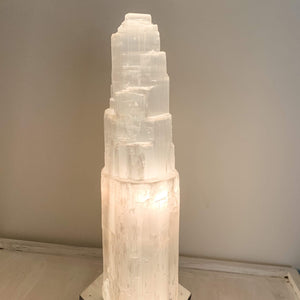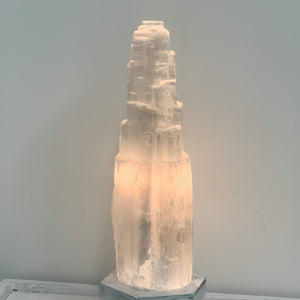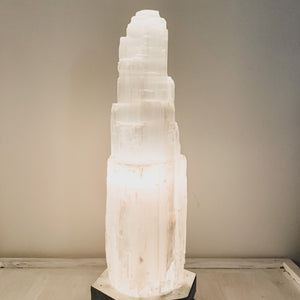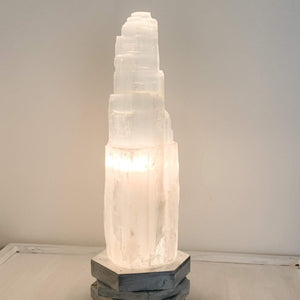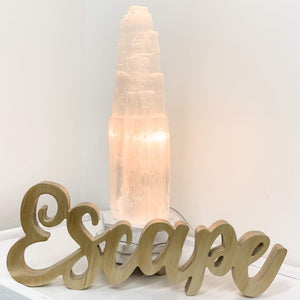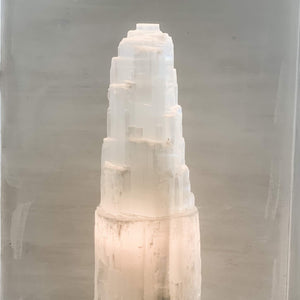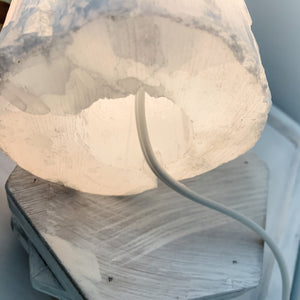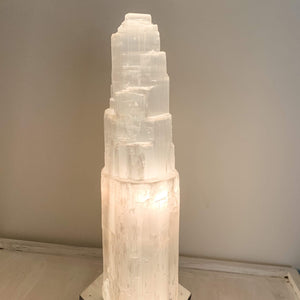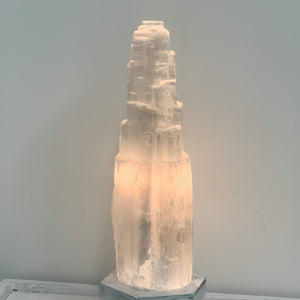 Selenite Relaxing Lamp Tower, 16" - 17" Heigh
Selenite Relaxing Lamp, Selenite Skyscraper, Tower Lamp. White Cable with on/off switch, bulb included. Selenite can be used for cleansing and clearing.
Size and shape will vary because selenite is a natural mineral that's inherently unique when it comes to each lamp's color and size. The image is just an example. I insure you'll be 100% happy with your purchase or I'll work with you to resolve any issues.
The listing for the lamp does not include the sign or stand. These items can be found at your local craft store. If you're looking for a smaller lamp, please check out my other listings.