Volcanic Lava Rock Bracelet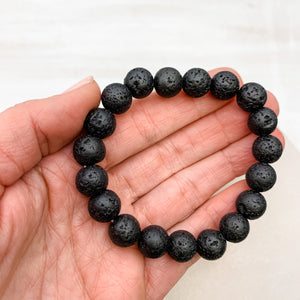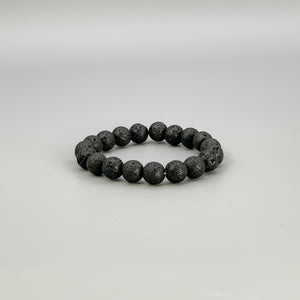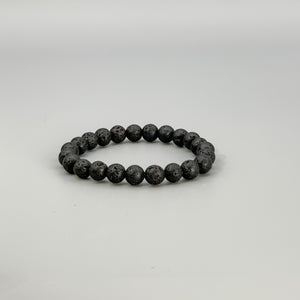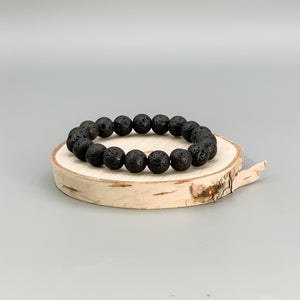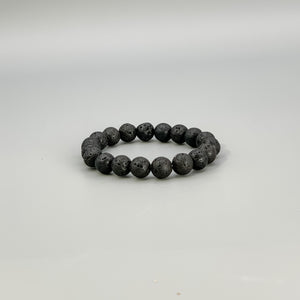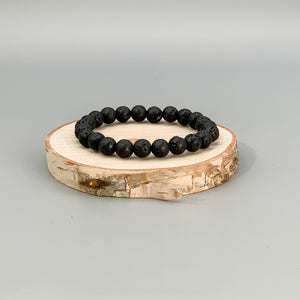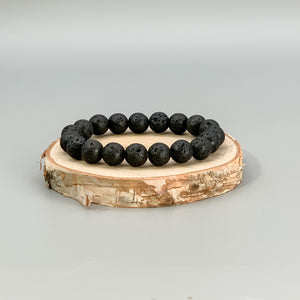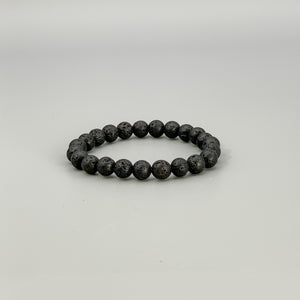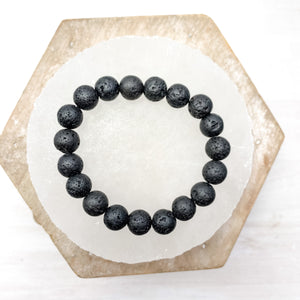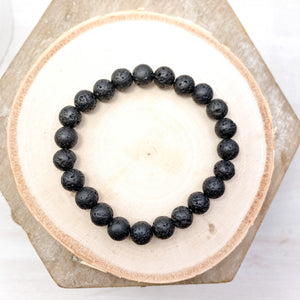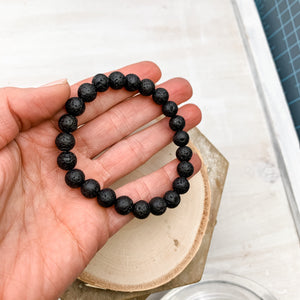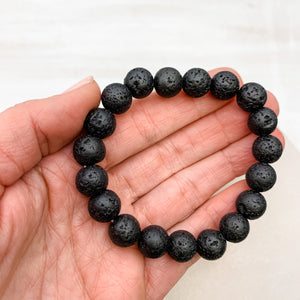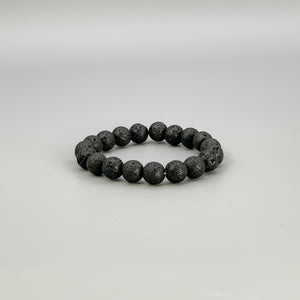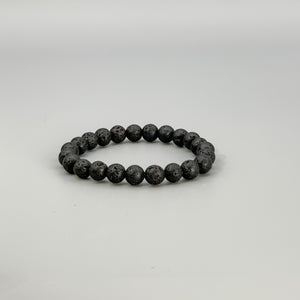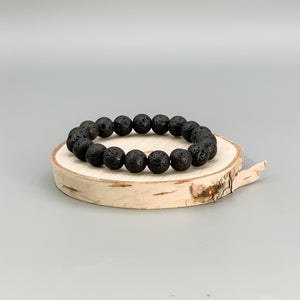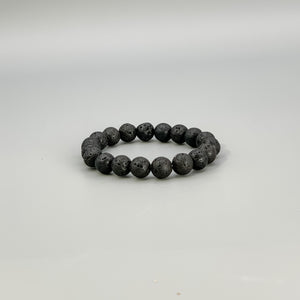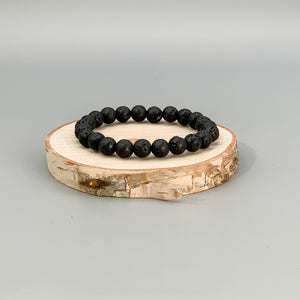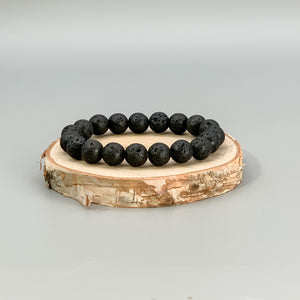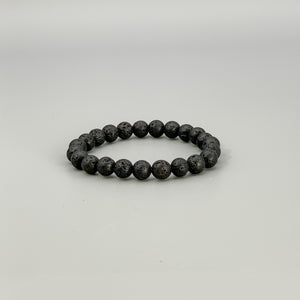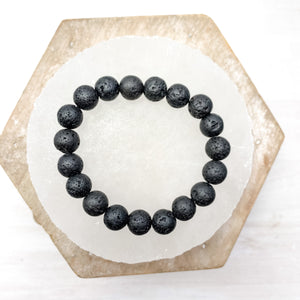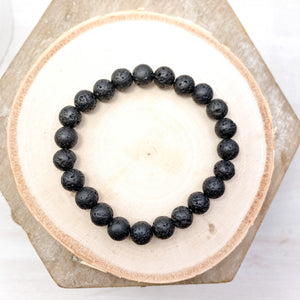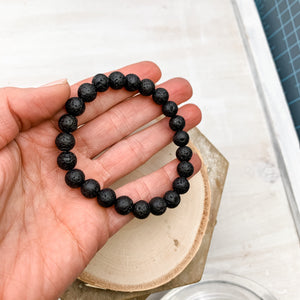 Volcanic Lava Rock Bracelet
Natural Volcanic Lava Rock Bracelet for Men or Women. A perfect way to keep your essential oils on your wrist all day. The bracelet comes with a gift/travel pouch.
The round lava stones come in 8mm and 10mm size options.
The round Volcanic Lava Stones are threaded on a White Elastic Stretch Band.  Round Stones threaded on an elastic band. Instructions: To create aromatherapy jewellery, simply lay your diffuser bracelet on a paper towel and add a drop or two to the black, porous lava beads. Allow the oil to soak into the lava beads for a moment until they are not wet looking any longer before wearing. Reapply your desired scent as needed.