Chakra Stone Mobile, Crystal Wind Chime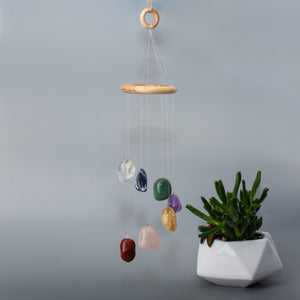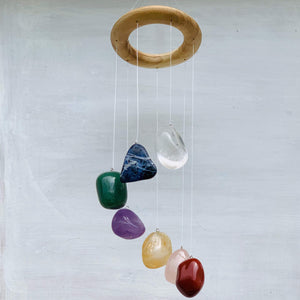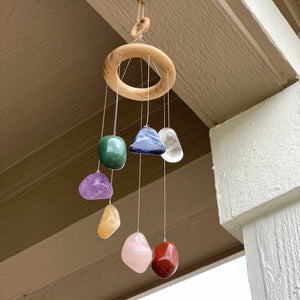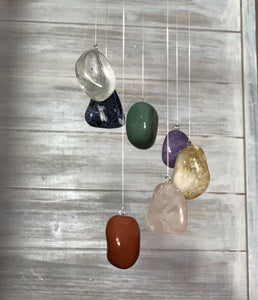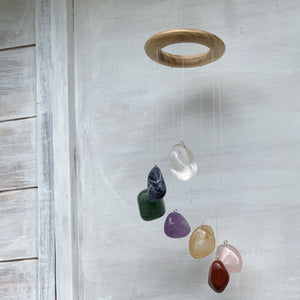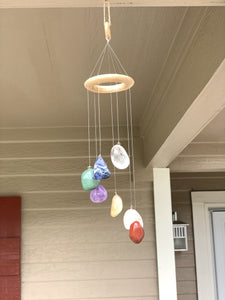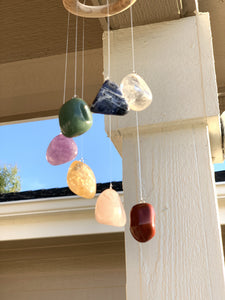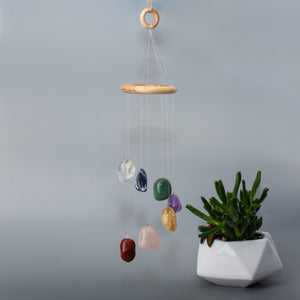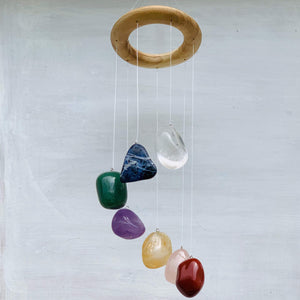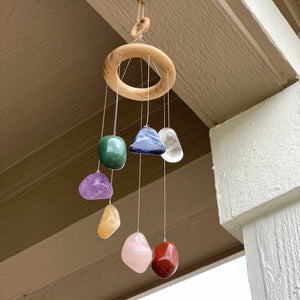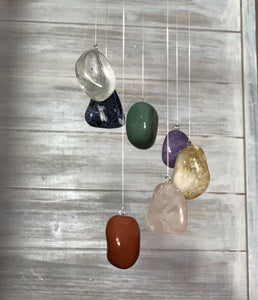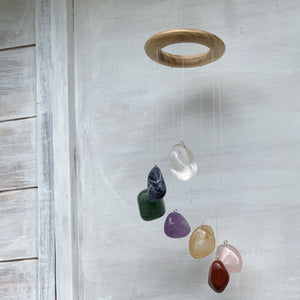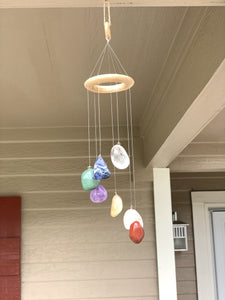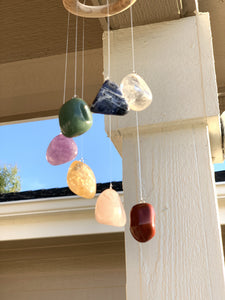 Chakra Stone Mobile, Crystal Wind Chime
The Chakra Crystal Mobile is the ideal way to bring calming, loving vibrations into your space. Hang this crystal chandelier wherever good energy  and nature's beauty is needed.
Chakra Stone Wind Chime includes Polished, Tumbled Stone Crystals for Indoor Home Accents. Approximate 20" tall. Each Wind chime has 7 tumbled stones 1 for each Chakra. Each stone is between 1-1.5 inches.
The stones you'll receive are below:
Citrine, Carnelian, Crystal Quartz, Sodalite, Amethyst, Rose Quartz, and Green Aventurine.
Each Wind Chime can vary slightly in size and characteristics.