Wooden Tree Round, Disk Coaster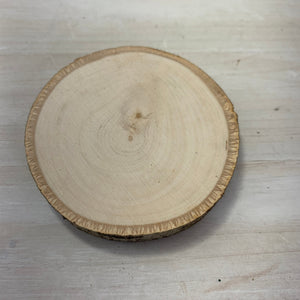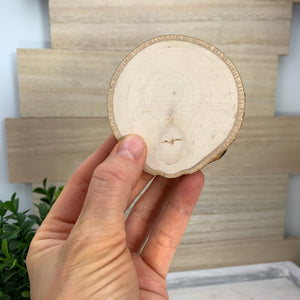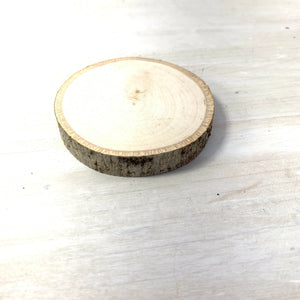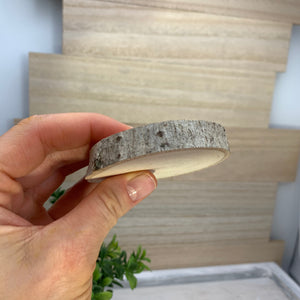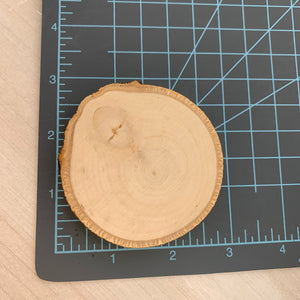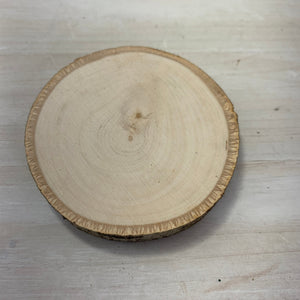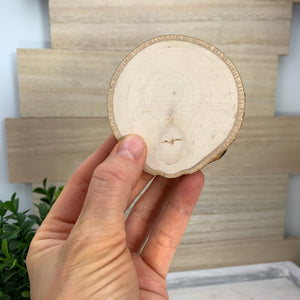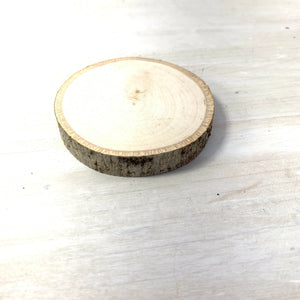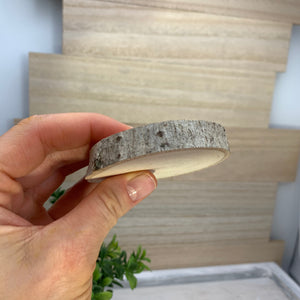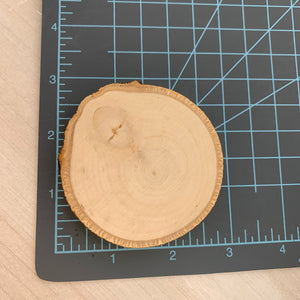 Wooden Tree Round, Disk Coaster
Wooden Tree Round, Disk, Small Coaster or Trivet. Perfect to set a small bowl on to add to the decor.
Approximate Diameter: 2.5 - 2.75"
Height: .25"
The tree round is kiln dried and sanded on both sides. This is done to prevent shrinkage, splitting, and bark separation. * selenite bowl not included.