Relaxation & Inspiration Crystal Set (4 stones)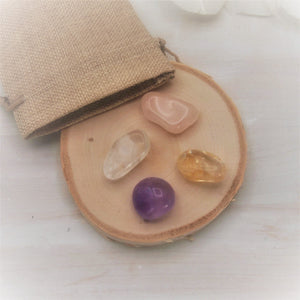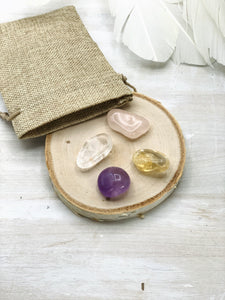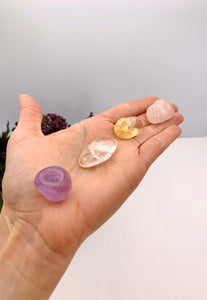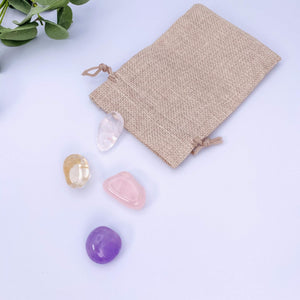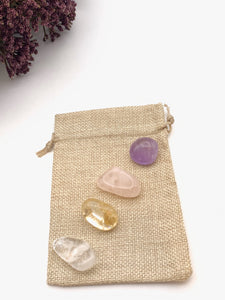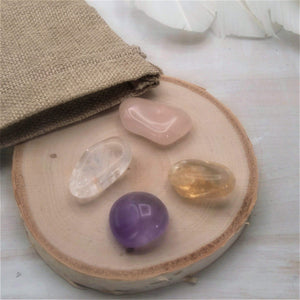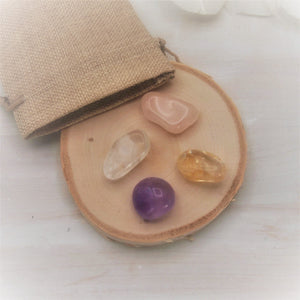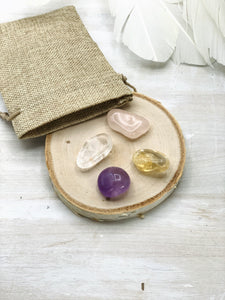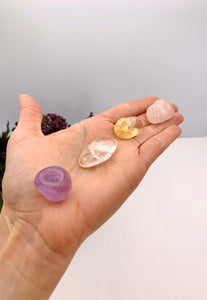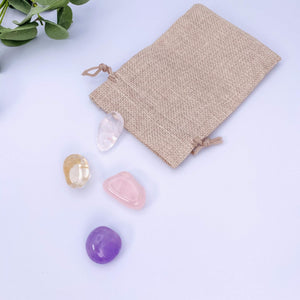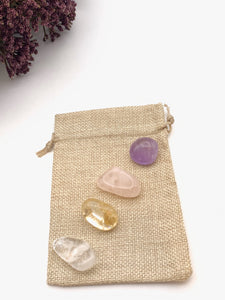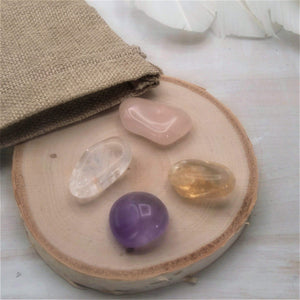 Relaxation & Inspiration Crystal Set (4 stones)
Tumbled Polished Crystal Set for Relaxation. Relieve anxiety and stress with these all natural crystals. All natural gemstones not all are the same size or shape. This listing is for one crystal set. You will receive a canvas bag and the 4 (four) gemstones listed below:
1. Amethyst- Sahaswara (Crown) & Ajna (Third Eye) Chakras
2. Citrine: Base, Sacral, Solar Plexus Chakras
3. Clear Quartz- All Chakras
4. Rose Quartz- Anahata (Heart) Chakra  Thank you!