Rose Quartz, Crystal Obelisk, Tower, Point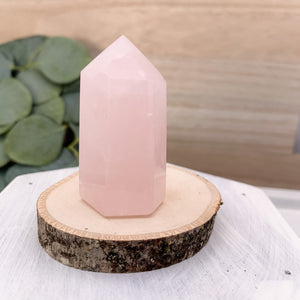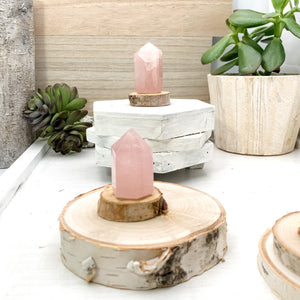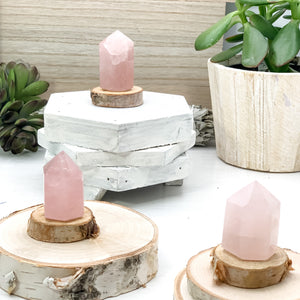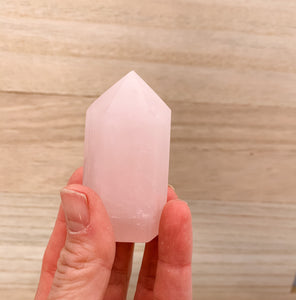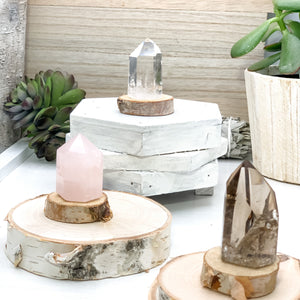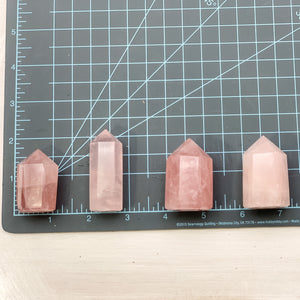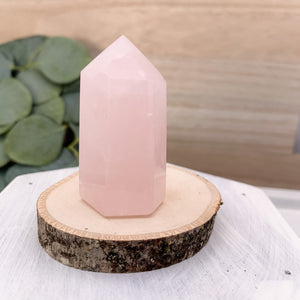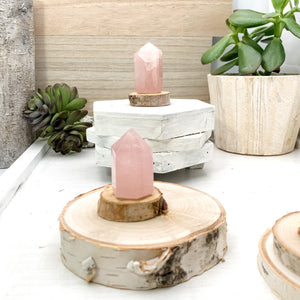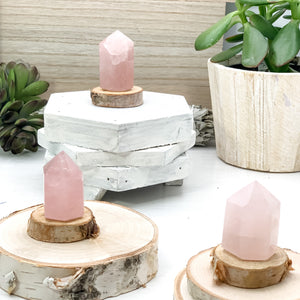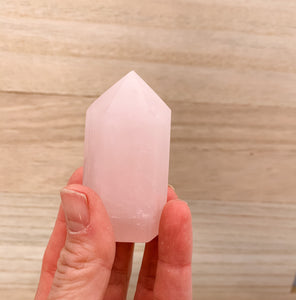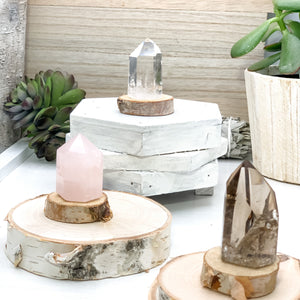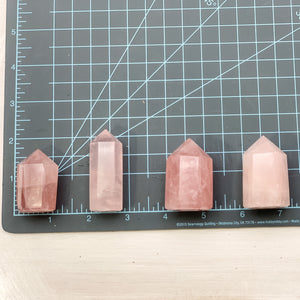 Rose Quartz, Crystal Obelisk, Tower, Point
Rose Quartz Obelisk, Tower, Point.
Approximate Measurements:
Base Diameter: 1"- 1.25"
Height: 1.7" - 2.3"
Weight Options: 1 oz. or more / 2 oz. or more.
Rose Quartz Origin: Brazil Meaning: Love Birthstone: January Pale pink in color, this translucent gemstone is composed of a web of feather inclusions which create it's cloudy, soft, pink color.