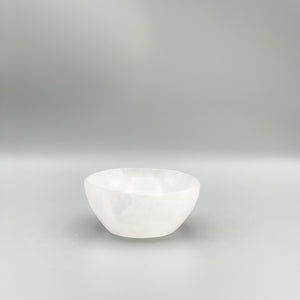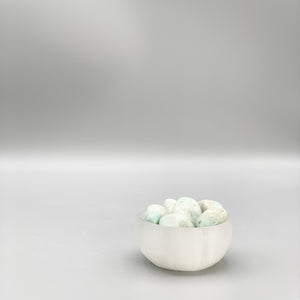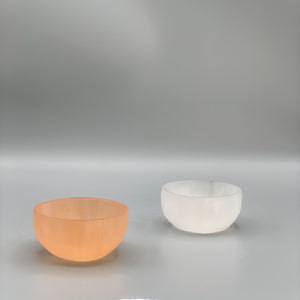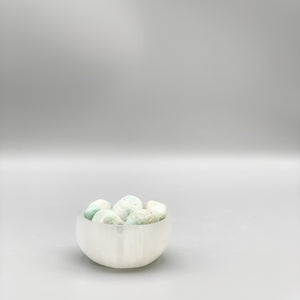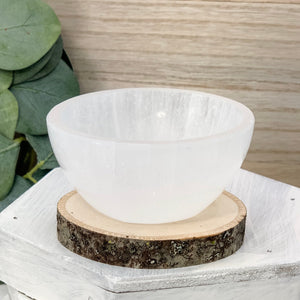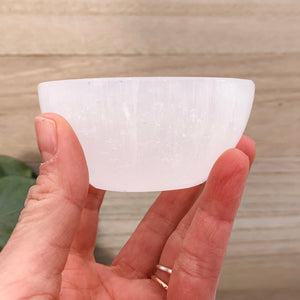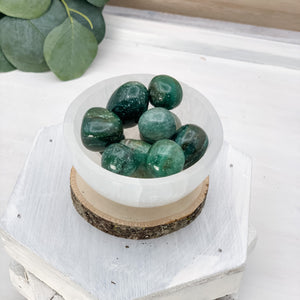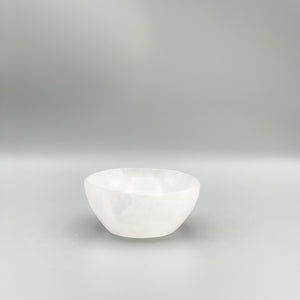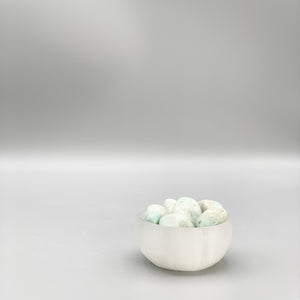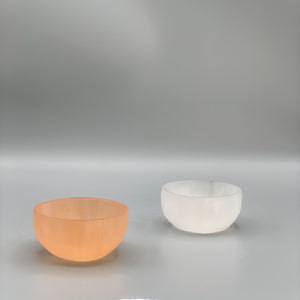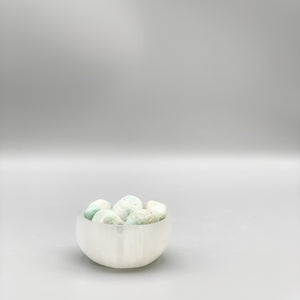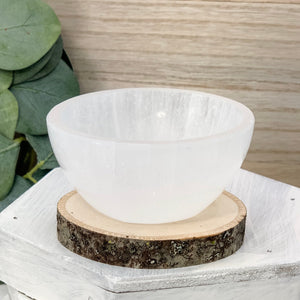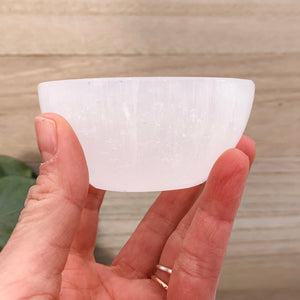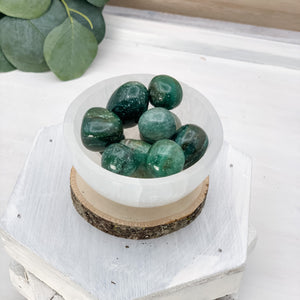 Selenite Crystal Bowl. From and Hand Made in Morocco. The diameter ranges between 2.6" - 3.1"

Selenite is know to be an excellent spiritual healing tool, a decorative piece for your home, or a perfect gift. Selenite is a crystallized form of gypsum and are Satin-Spar, but it retains properties of true Selenite.
The name Selenite comes from the Greek word for moon and means "moon glow." Selenite pieces glow with a shimmery, pearl-like luster. A protective stone, Selenite shields a person or space from outside influences and it can be used in a grid around your home or in the corners of a room to create a safe and peaceful space.
Selenite can evoke protection from the angelic realm and also dispels negative energy. Also, it removes energy blocks from physical and etheric bodies.