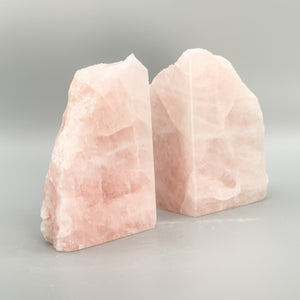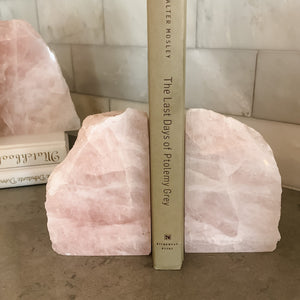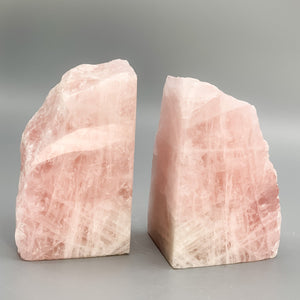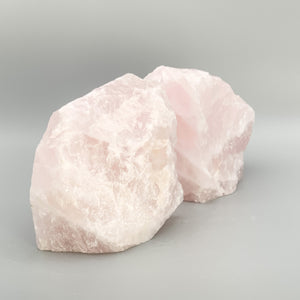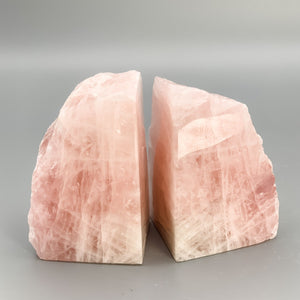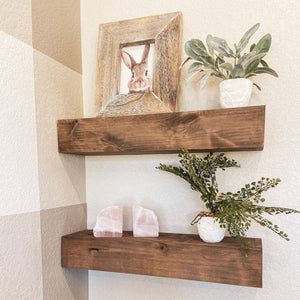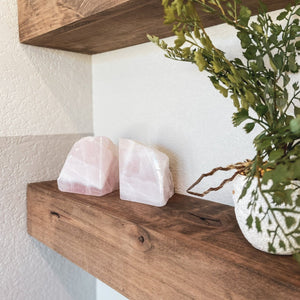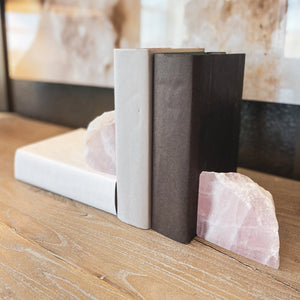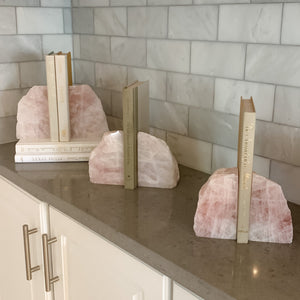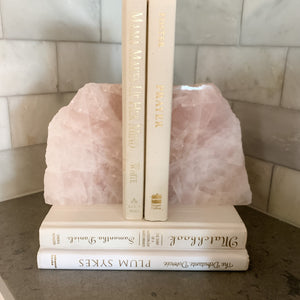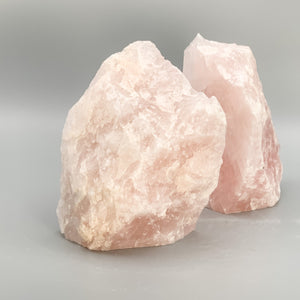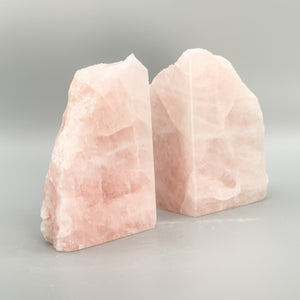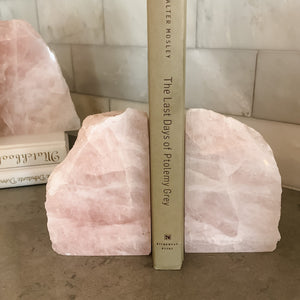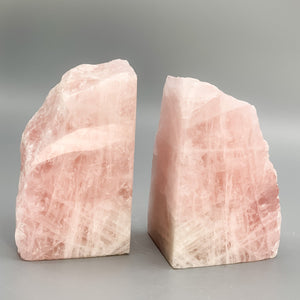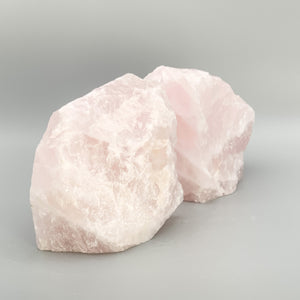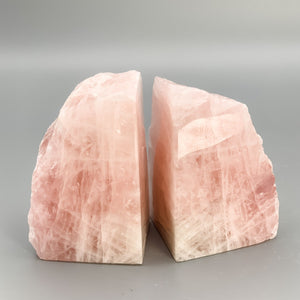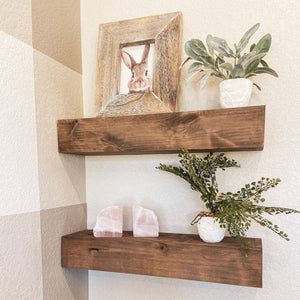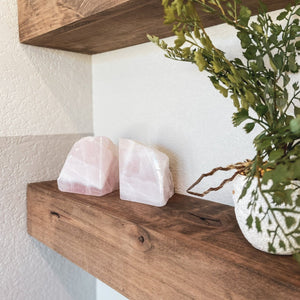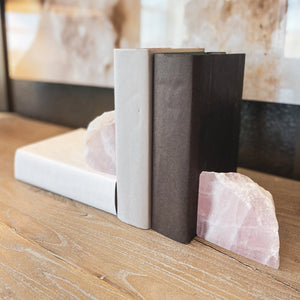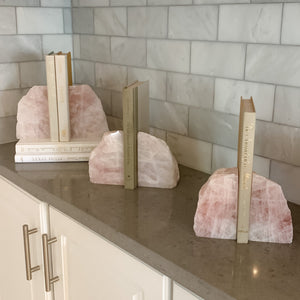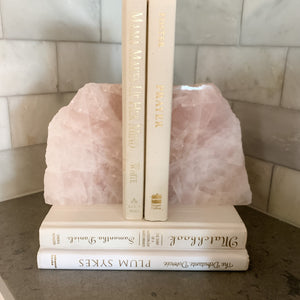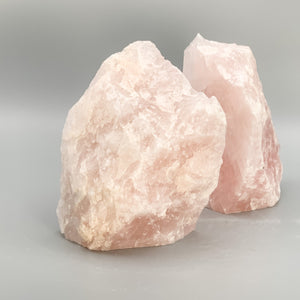 This listing is for one set of Natural Rose Quartz Bookends.

Natural, rose quartz bookends in a soft pink. One-of-a-kind and will make a unique addition to your decor. Featuring a high shine finish to the front and inside of the bookends and raw quartz to the backs. These Geode Bookends have all of the natural qualities and markings associated with this unique stone. Add a boho chic touch to your bookshelf, table or office decor with these natural rose quartz stones from Brazil.

Rose Quartz allows the user to open to and accept love from others, and to recognize the unconditional love of the Universe. While it's an important stone for Heart Chakra work, it may also be used to remove negative energy and replace it with positive energy.
XTRA SMALL Bookends Approximate Measurements:
- Height: 3-4" 
- Width: 5"
- Depth: 2.5"
- Average weight: 3 lbs. (1360g)

SMALL Bookends Approximate Measurements:
- Height: 4.5"
- Width: 6"
- Depth: 2.75"
- Average weight: 4 lbs. (2000g)

MEDIUM Bookends Approximate Measurements:
- Height: 5"
- Width: 6.75"
- Depth: 3"
- Average weight: 5 lbs. (2400g)

LARGE Bookends - Approximate Measurements:
- Height: 5"-6"
- Width: 7"
- Depth: 3"
- Average weight: 6 lbs.  (2600g)
ROSE QUARTZ MEANING
Unconditional Love, Compassion, Kindness, Tenderness, Comfort, Nurturing, Inner Peace
Color: Rosy Pink, Light Pink
Origin: Madagascar, Brazil
Chakra: Heart
Birthstone: January
Care: Fades in Direct Sunlight
"The more rose quartz in your life, the lovelier" - Yulia Van Doren