Chakra Healing Crystals & Polished Stones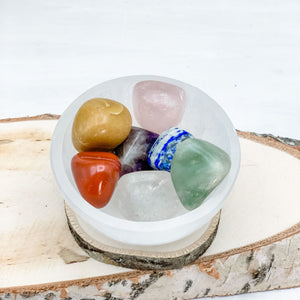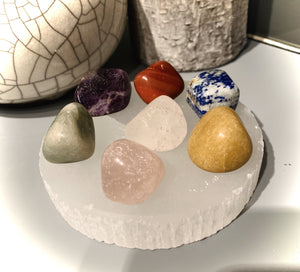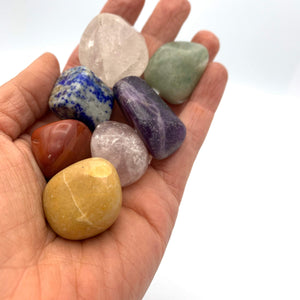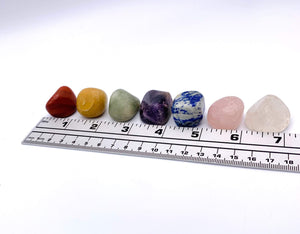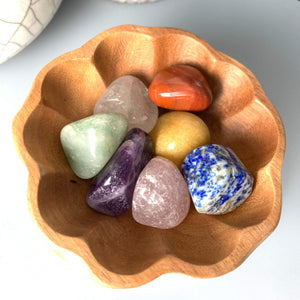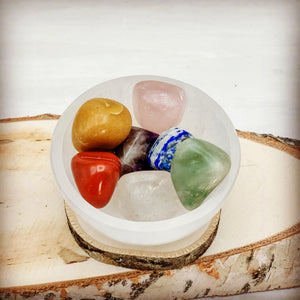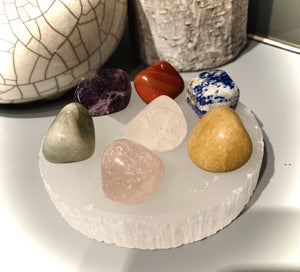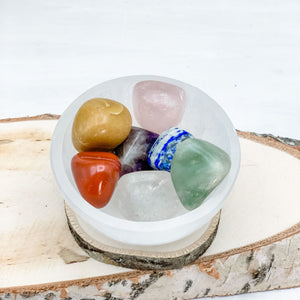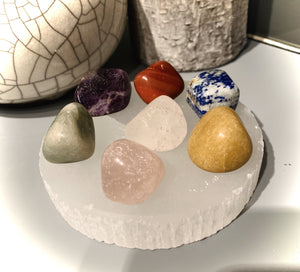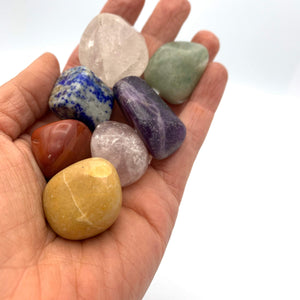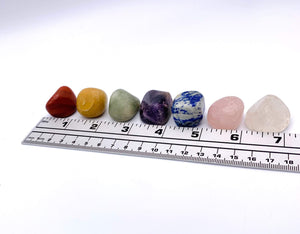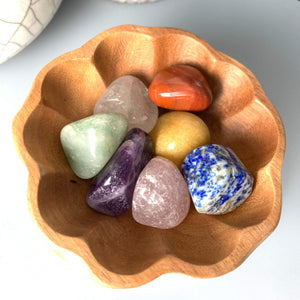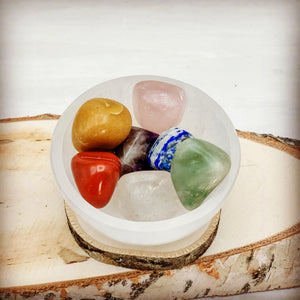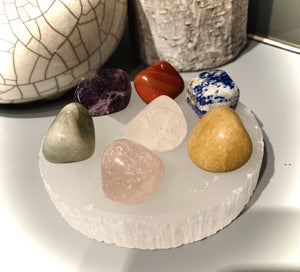 Chakra Healing Crystals & Polished Stones
Seven (7) Chakra Healing Crystals & Polished Stones with Pouch - Large 1 inch.
Do you or someone you know need to feel energized and centered? 7 Chakras Crystal Set makes a wonderful wellness stones gift for the awesome crystal lover in your life, or yourself. They are ideal for reki, radiesthesia, crystal therapy and divination.
The seven Chakras are associated with different colors and related to seven gemstones below:
Amethyst - Purple
Rose Quartz - Light Pink
Clear Quartz - Clear/White
Lapis Lazuli - Blue
Green Aventurine - Green
Yellow Jade - Yellow
Carnelian - Red 
The pieces you receive will come in a drawstring, travel pouch bag. Because our products feature natural materials, each piece is unique when it comes to color and size. The image is just an example.