Amethyst Rough Crystal, Gold Bangle Bracelet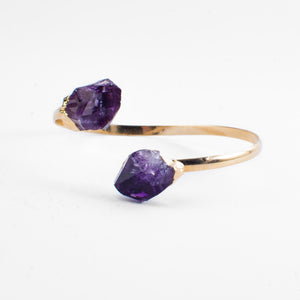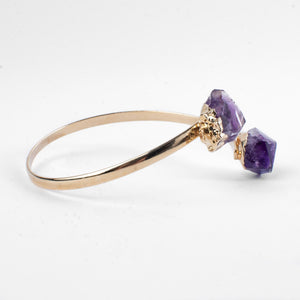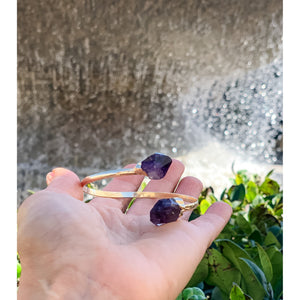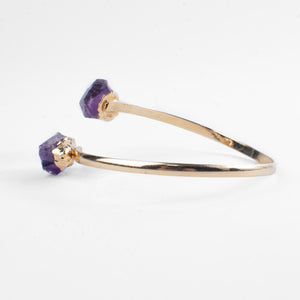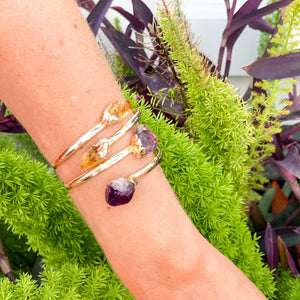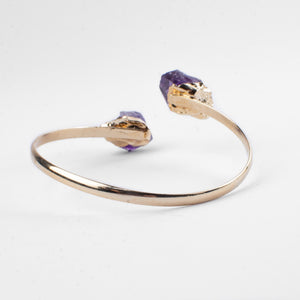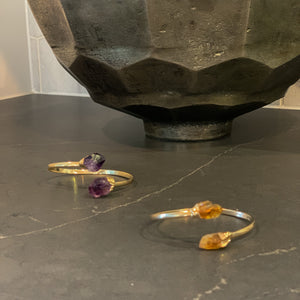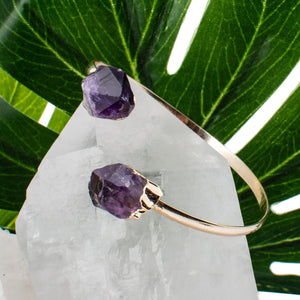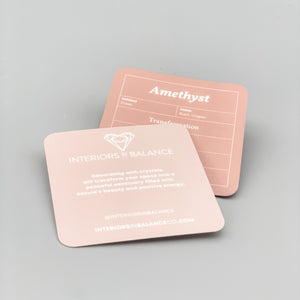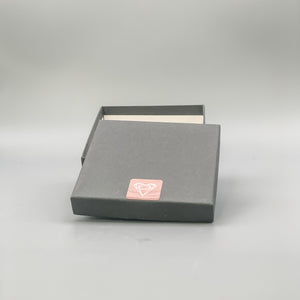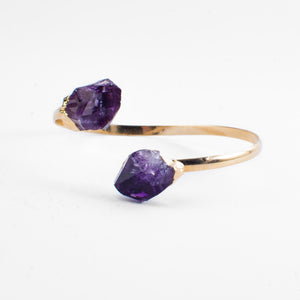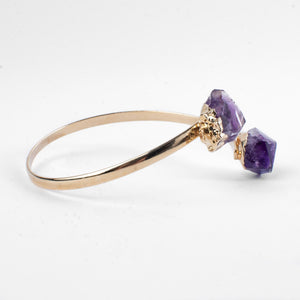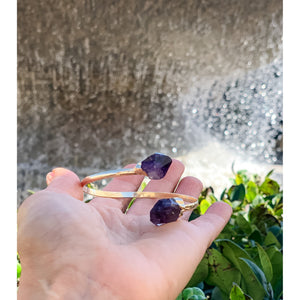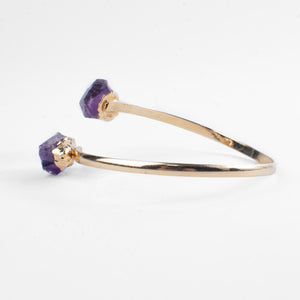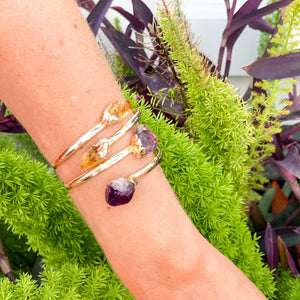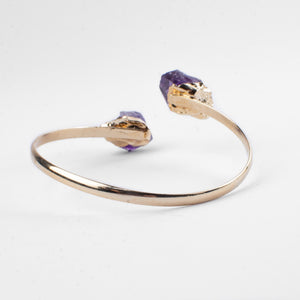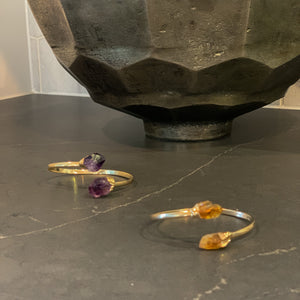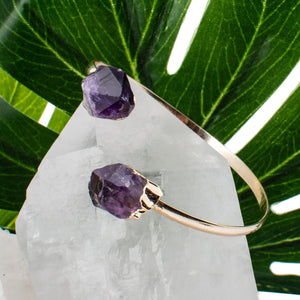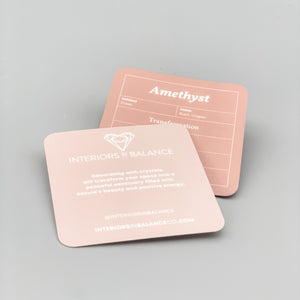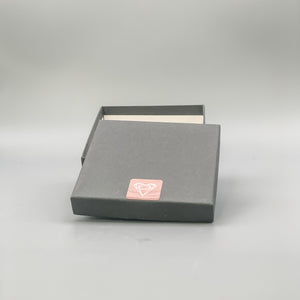 Amethyst Rough Crystal, Gold Bangle Bracelet
Amethyst crystal adjustable gold bangle, bracelet. The gold dipped bangle features an open top design capped with Amethyst pendants. Includes a Amethyst meaning card and gift box.

AMETHYST MEANING
Transformation, Protection, Addiction-Release, Sleep Aid, Calmness, Peace of Mind, Freedom
Color: Dark Purple, Lavender, Violet, Plum, Lilac
Origin: Uruguay, Brazil, Worldwide
Chakra: Crown
Birthstone: February
Zodiac: Pieces, Aquarius
Wedding Anniversary: 4th and 6th Year of Marriage.
Note: Amethyst means "not intoxicated" and comes from the ancient Greek word, "Amethystos." These properties are reflected in the gemstone.

** Each Amethyst crystal on the bangle is made from nature and varies with each bracelet.

Let's be friends!
– – – – – – – – – – – – – – –
FOLLOW @interiorsinbalance on Instagram, Facebook and TikTok for sneak peaks, highlights and giveaways.