Clearing Kit: Amethyst or Citrine Cluster with a Selenite Crystal Wand, and Palo Santo Stick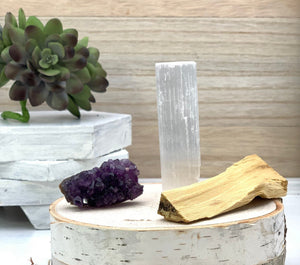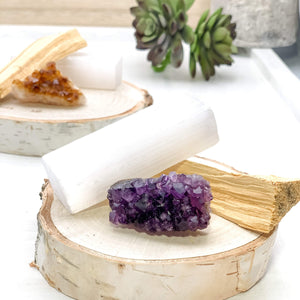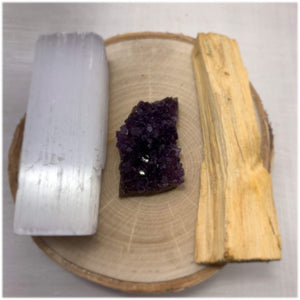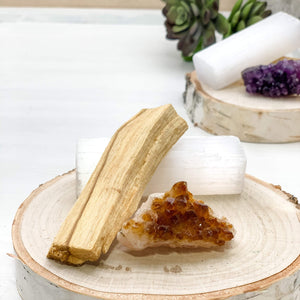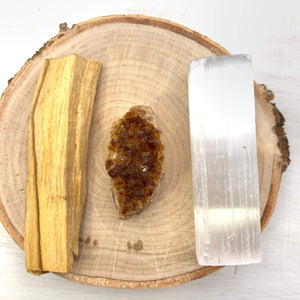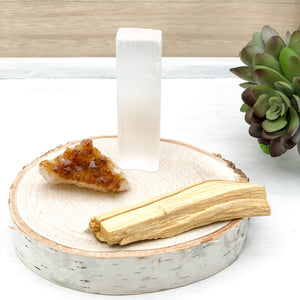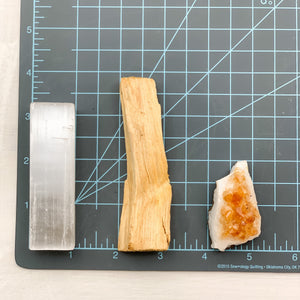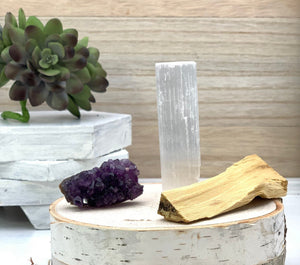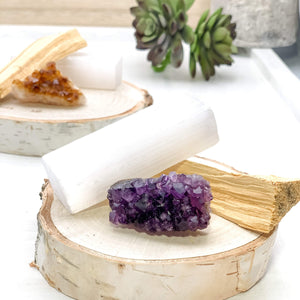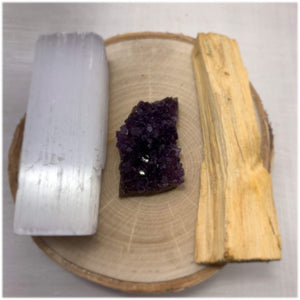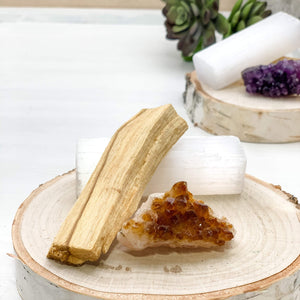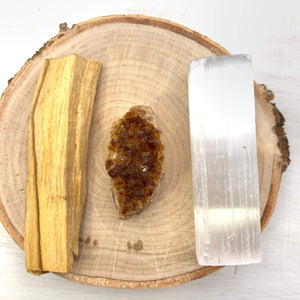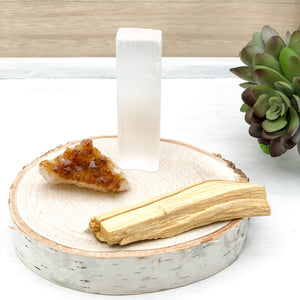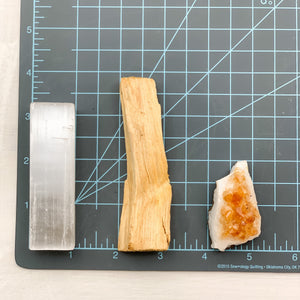 Clearing Kit: Amethyst or Citrine Cluster with a Selenite Crystal Wand, and Palo Santo Stick
Citrine Cluster from Brazil or Amethyst Cluster from Uruguay, Selenite Crystal from Morocco (3"x1"), and Palo Santo Stick.
Citrine is known to attract wealth, prosperity and success. Citrine has been known to promote motivation, activates creativity, encourages self-expression, enhances concentration and stimulates the mind. 
Amethyst is considered a powerful and protective stone. It It has said to have a strong healing and cleansing powers. Amethyst encourages sobriety, having a sobering effect on overindulgence of alcohol, drugs or other addictions.