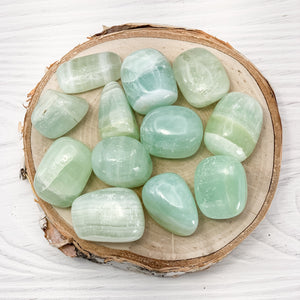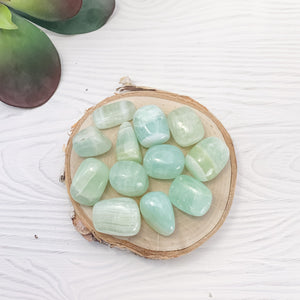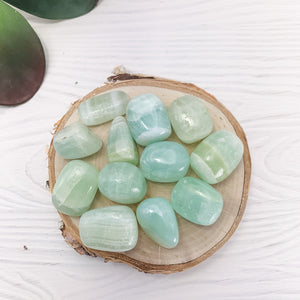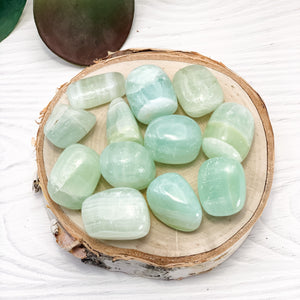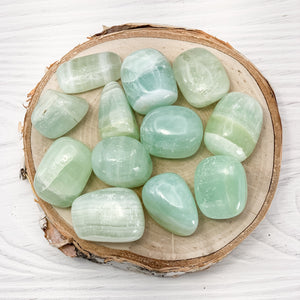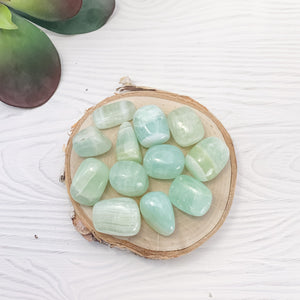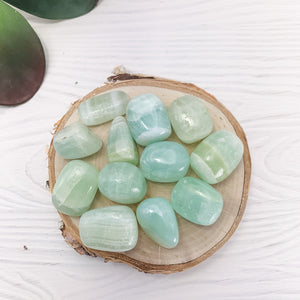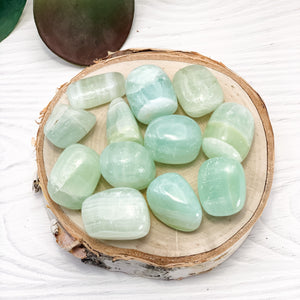 One Caribbean Calcite, Pistachio, Green Calcite Polished, Tumbled Pocket Stone. Hold the Caribbean ocean in your hand with this beautiful stone.
The vibration of Caribbean green calcite opens your sacred heart to receive love from the spiritual realm. This stone encourages tolerance, compassion, and understanding. Calcite is the stone of transformation, and this green-colored helps your mind process any major changes you might be going through. It can be used to focus on balancing your emotions when dealing with a change of heart. It helps you focus on the love that you have for yourself and the loving relationship(s) you deserve.
The blue, green Calcite is a very new combination mineral that was recently found in 2019 in Pakistan. It is a Blue Caribbean Calcite Mixed with Pistachio Calcite from.
All the stones are made by nature and will vary slightly in size, shape, color and pattern.