Black Onyx Crystal Tumbled Stone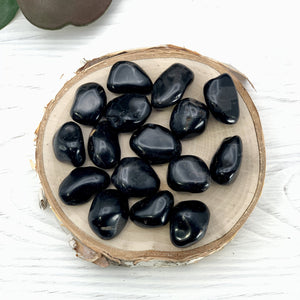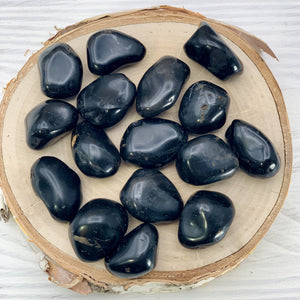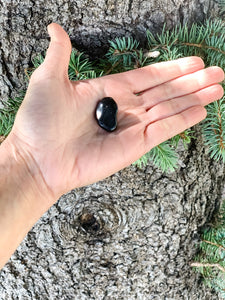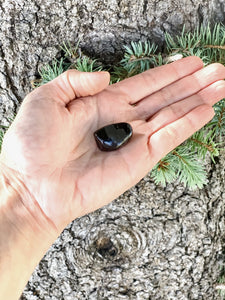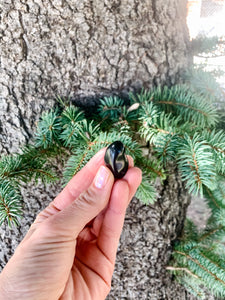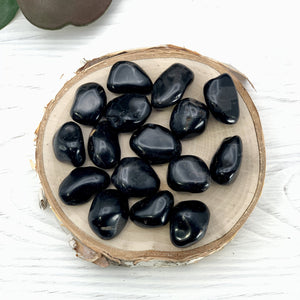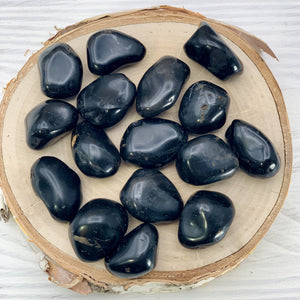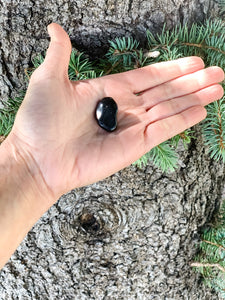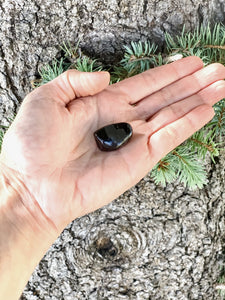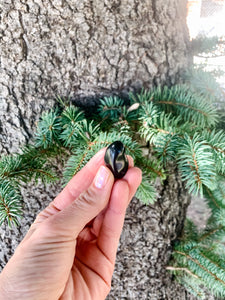 Black Onyx Crystal Tumbled Stone
One Solid Black Onyx Stone, Polished and Tumbled Pocket Stone. This chakra stone is known to anchor the physical body to the earth and it brings harmony and balance to the mind and the body. If you are feeling overwhelmed, and drained, include black Onyx in your routine to be relieved of negative energy.
The Black Onyx crystal stones help empower the soul that have been kept within and it frees it from the darkness. It relieves, calms, and frees the mind and the body from negative energy. Onyx that is why it became an essential tool of every ancient healer because it was a source of physical and spiritual transformation. In addition, it is a symbolic figure of the Native Americans as well as the Peruvians because it is believed that the influence of the stone freed and changed their culture.
All the stones are made by nature and will vary slightly in size, shape, color and pattern.