Blue Chalcedony, Demure Crystal, Tumbled Nugget (3 Stones Per Order)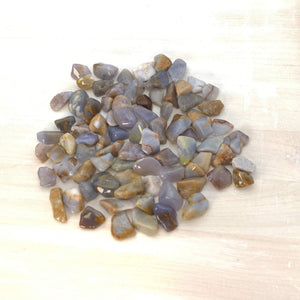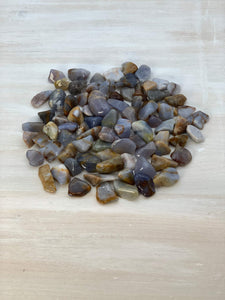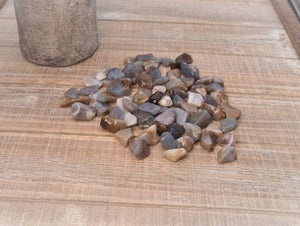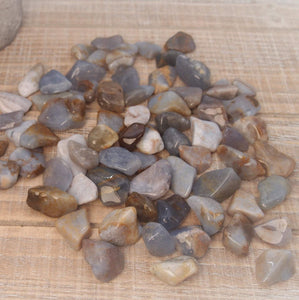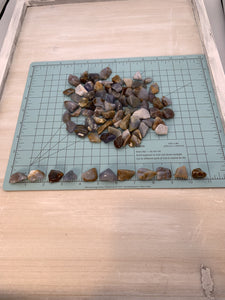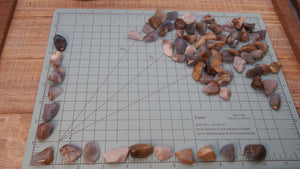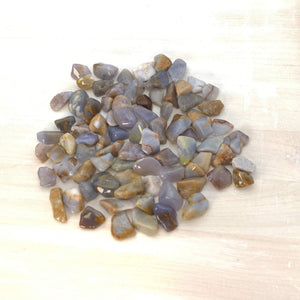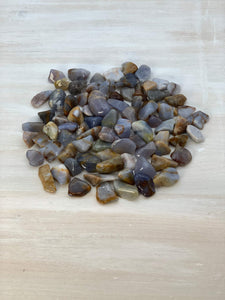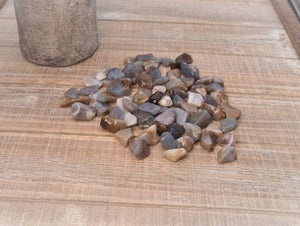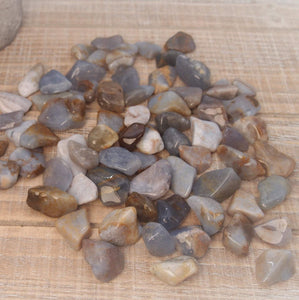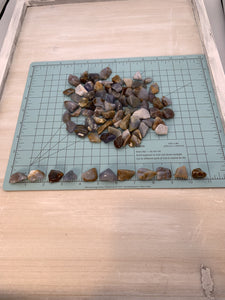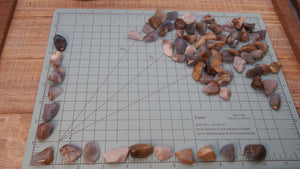 Blue Chalcedony, Demure Crystal, Tumbled Nugget (3 Stones Per Order)
This listing is for three (3) tumbled Blue Chalcedony Nugget.
Weight: .2 - .4 ounces (5 - 11 grams). Size varies.
If you have a preference on the color, size or weight. Please specify in your order notes. Blue Chalcedony is a demure crystal, subtle and mystic, cool and serene, ethereal yet solid. It has an inviting, soft blue translucence, and an almost imperceptible movement within the stone that invokes a stillness of silent reverence. It's calming and speaks of spirit and trust. Blue-Chalcedony is a stone that will restore your balance and make you feel stable. It will give you grounding energies that will make sure you will not be swept away by the events that transpire in your life.