Chakra Pendulum, Seven Layered Crystals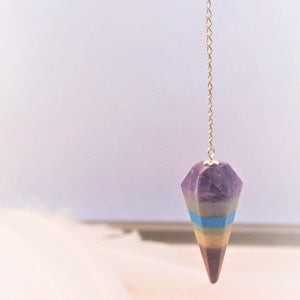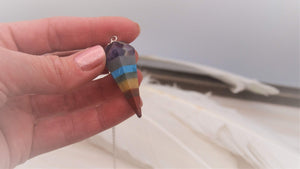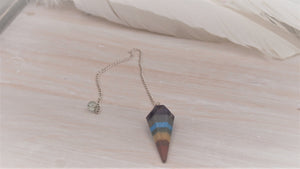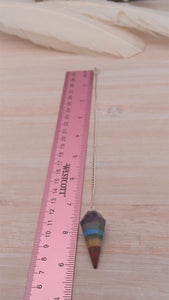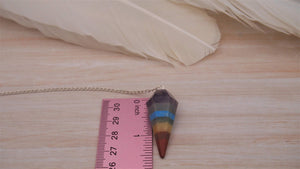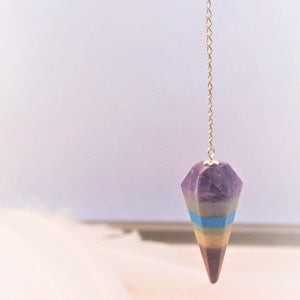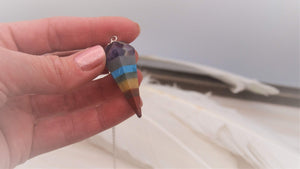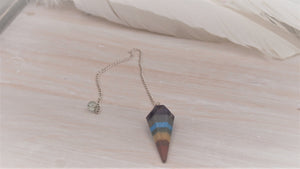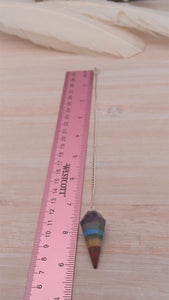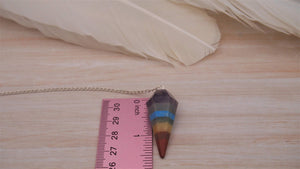 Chakra Pendulum, Seven Layered Crystals
Pendulums are known to be a divination tool used in spiritual healing.
Amethyst - Purple
Smoky Quartz - Clear/Gray
Lapis Lazuli - Blue
Green Aventurine - Green
Yellow Jade - Yellow
Rose Quartz - Light Pink
Carnelian - Re

Pendulums are divination tools which help in detecting the energy blockage in the body. Here are some of the ways to use pendulums: 1. Chakra balancing 2. Aura cleansing 3. Clearing the blockage of energy (chi) in the body 4. Grounding Pendulum helps in open any blocks in a person's chi (energy). It is a simple tool which helps in balancing, and clearing our mind and body.
Many people use pendulums as a form of reflection by asking questions to receive guidance, awareness, and understanding.
This layered chakra stone pendulum is perfect for balancing chakras. Pendulums are known to pick up on subtle vibrations to clear the body and balance mind, body, and spirit.
To define the directional swings assign each directional swing a "response" by first asking the pendulum to show you what certain responses look like. Pendulum Response Examples:
- Vertical swing signifies NO
- Horizontal swing signifies YES
- Circular movement signifies NEUTRAL