Citrine Crystals, Chakra Stones (1)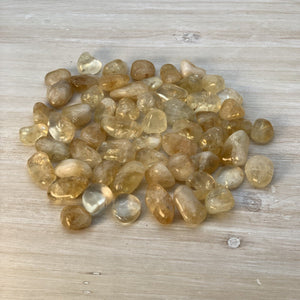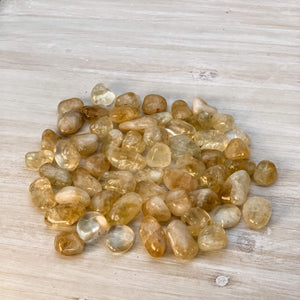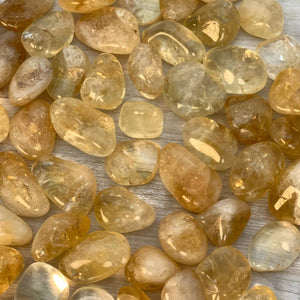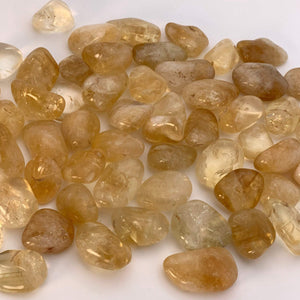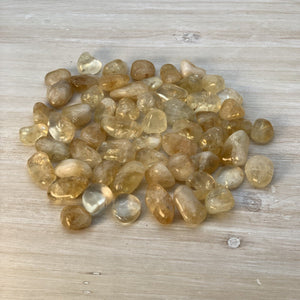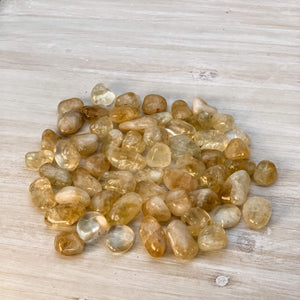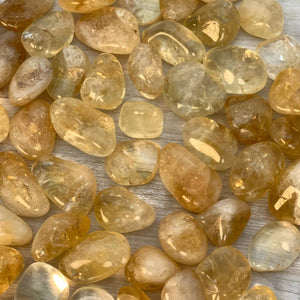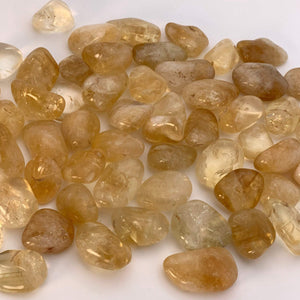 Citrine Crystals, Chakra Stones (1)
One Citrine Tumbled Crystal Stone.
- Citrine Associations -
Chakras: Sacral Chakra, Solar Plexus Chakra: Crown Chakra
Birthstone: November
Zodiac: Aries, Gemini, Leo, Libra
Element: Air
Ancient Birthstone: November
Attributes: Goal Setting, Luck, Energy, Abundance, Self-Confidence

Citrine is known as the "Light Maker" is a transparent, yellow variety of quartz, ranging in color from pale to golden yellow, honey or amber, and may contain rainbow or sparkle inclusions.  These colors and features which reflect citrine's  equally vibrant energy. The name citrine comes from the French word citron, meaning lemon.