Double Point Clear Quartz Necklace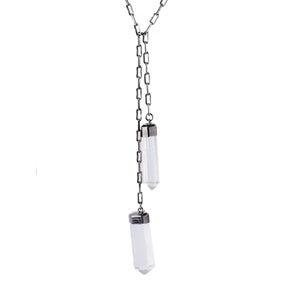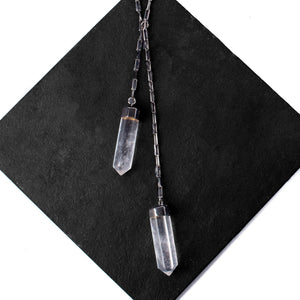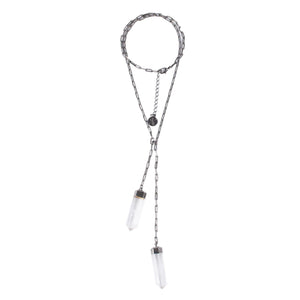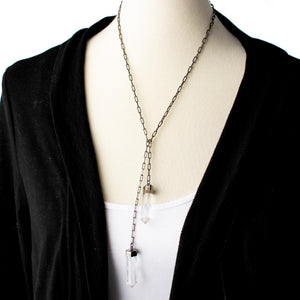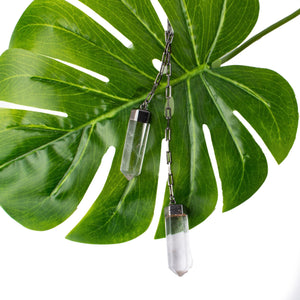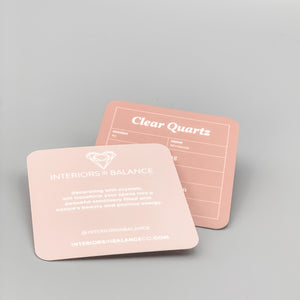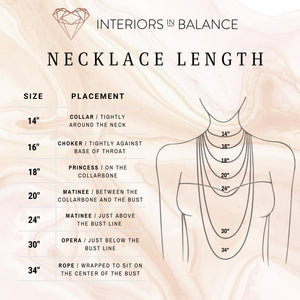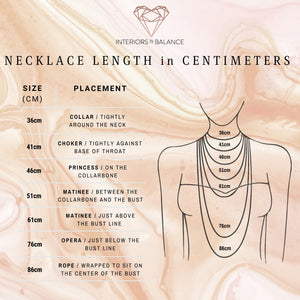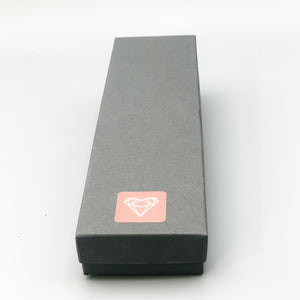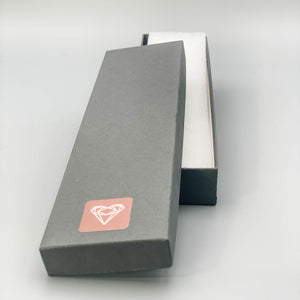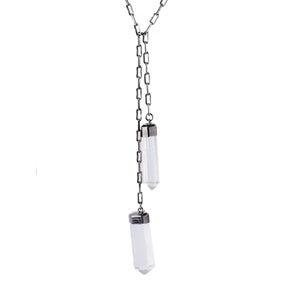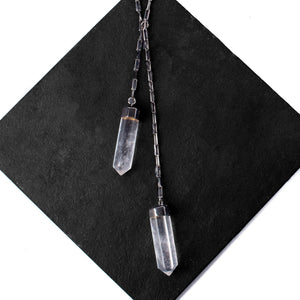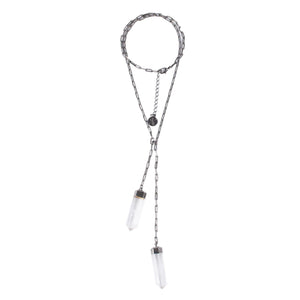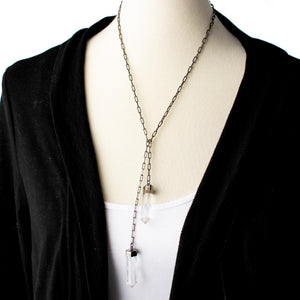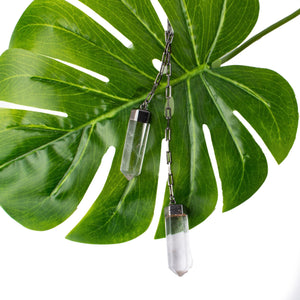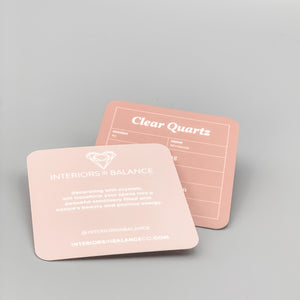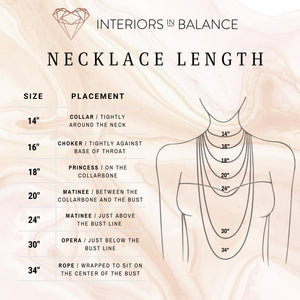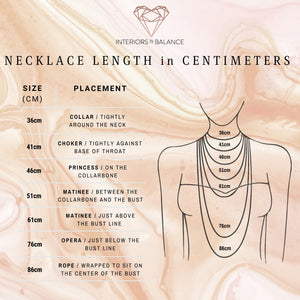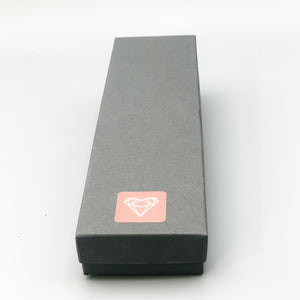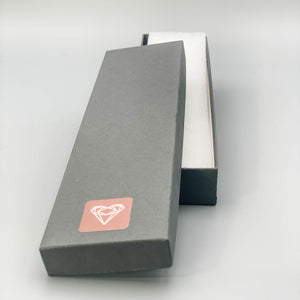 Double Point Clear Quartz Necklace
Titanium necklace with double clear quartz points. The crystals are suspended at different lengths from the "Y" lariat-loop, chain link necklace.*

– Clear Quartz Crystal Points
– Thin Titanium Chain in a chain link style
– 22" Necklace Length (includes 2" extension)
– Lariat-style "Y" Necklace
– The chain connects at 22″ and divides into two separate chains
– The first chain hangs at an additional 4.5″ (includes crystal)
– The second chain hangs at an additional 6.5″ (includes crystal)
– Crystal Point Size: 1" H x .75-1″ W x .4" D

Set your intention for the day by wearing this gemstone necklace. The crystal attributes bring a deeper meaning to this one-of-kind gift.

– CLEAR QUARTZ –
ATTRIBUTES: Healing, Clarity, Transformation, Energy Transmitter
ORIGIN: Worldwide
CHAKRAS: All

* Titanium plated and hypoallergenic so it's less likely to cause reaction. Titanium is a natural element and extremely hard, 3x the strength of steel but 40% less weight.


SIZE: Womens 22"





I strive to source the highest quality, authentic gemstones to make your piece as meaningful as it is beautiful. As a result, all of the gemstones come in variations of color, pattern, and texture. These variations are what make your piece of jewelry as special and unique as you are.
– – – – – – – – – – – – – –
Let's be friends!

FOLLOW @interiorsinbalance on Instagram, Facebook and TikTok for sneak peaks, highlights and giveaways.