Fluorite Crystal Tumbled Stone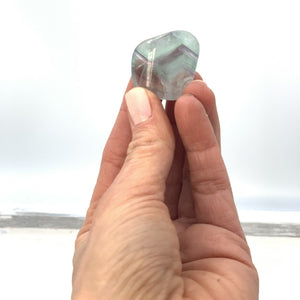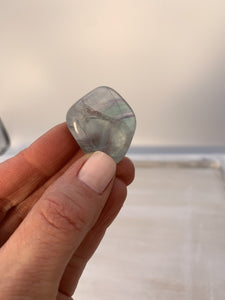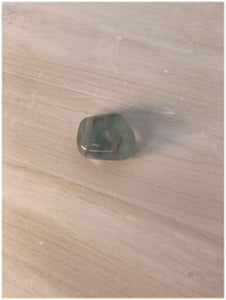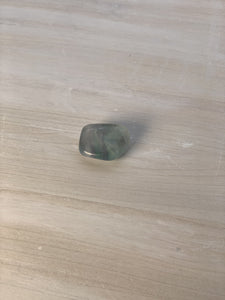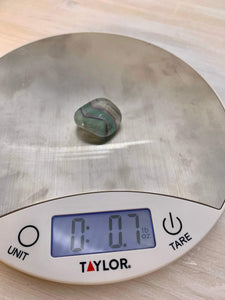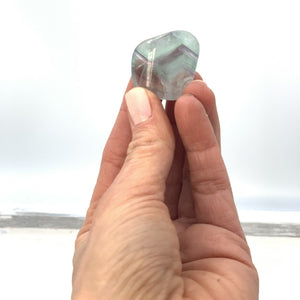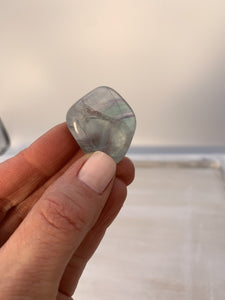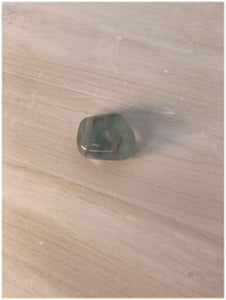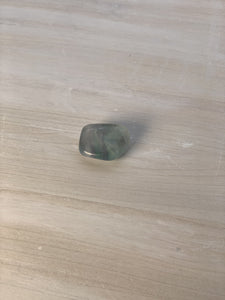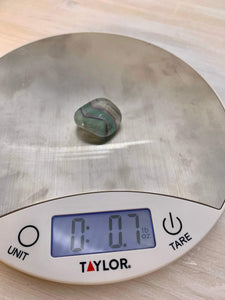 Fluorite Crystal Tumbled Stone
This listing is for one (1) Fluorite Crystal Tumbled Nugget that is
The approximate measurement are 1.2" x .75" and weight is .7 oz./21 g.

Size, shape and color will vary because this  is a natural mineral that's inherently unique when it comes to each polished stone. Each Fluorite stone I send  you will have a green and purple color combination.

Fluorite is made up of calcium fluoride and has a transparent or translucent appearance. It can be a colorless crystal, but often it is purple, blue, green and combinations of these colors. The unique way the colors are blended makes each stone a work of art in itself.