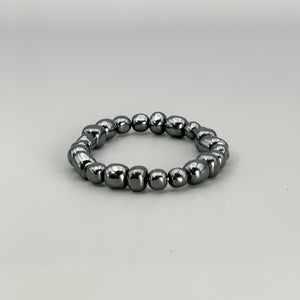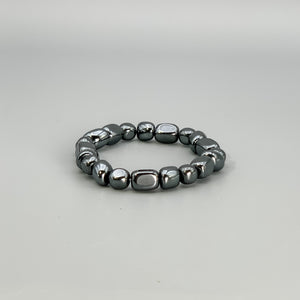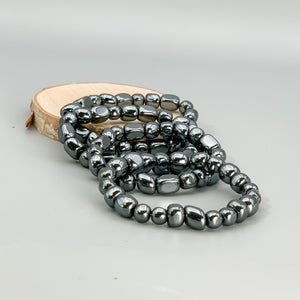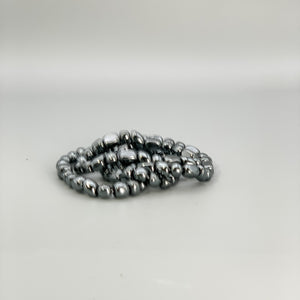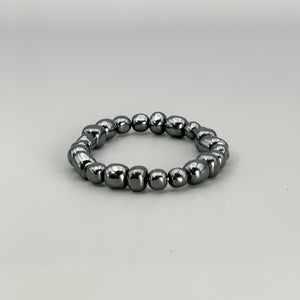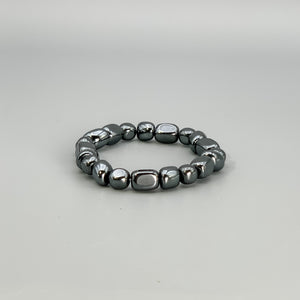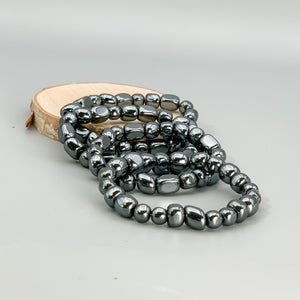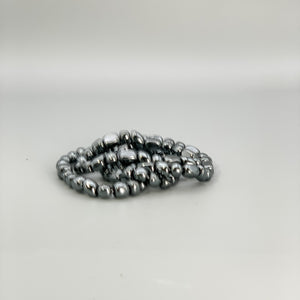 Hematite, Tumbled, Polished Stone, Chakra Bracelet. These hematite nuggets have a gray, metallic sheen. It's an iron based stone that contains feri-magnetic (weak magnetism).

Size: Adult
Elastic, Stretch band. Approximate circumference: 8" (un-stretched).

Hematite: Balancing, Recharge, Grounding, Protection.
Chakras: Root
Colors: Gray, Silver, Metallic.
Origin: US, Brazil, China.
Birthstone: Aquarius, Aries.