Natural Citrine Point, Rough Kundalini Points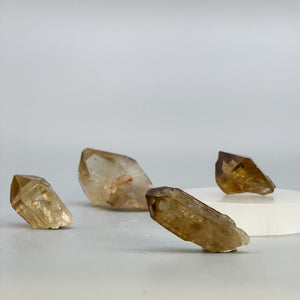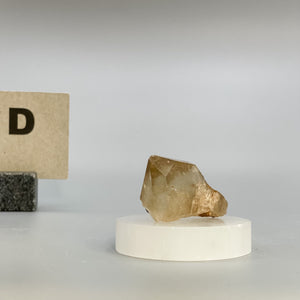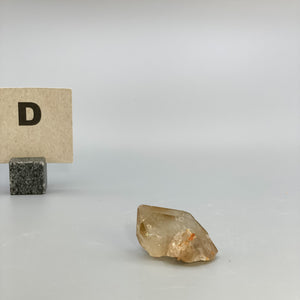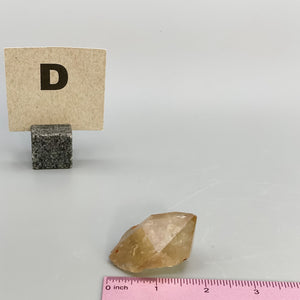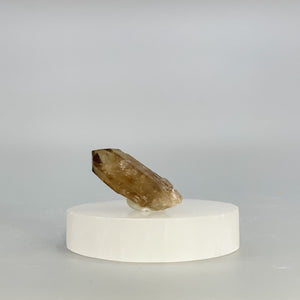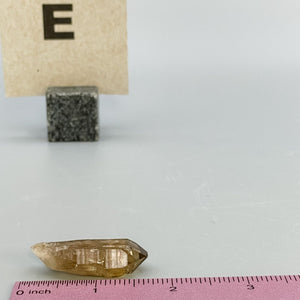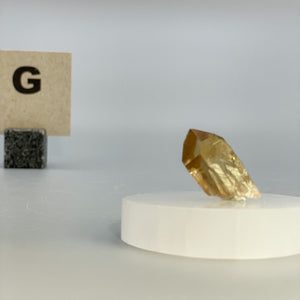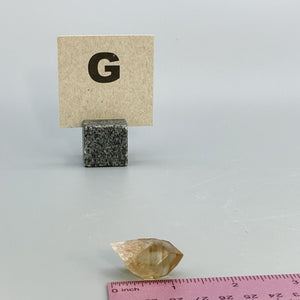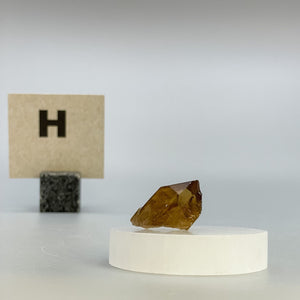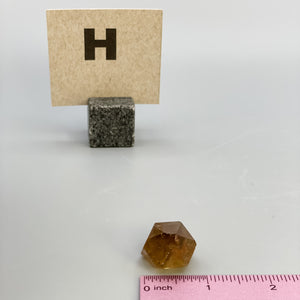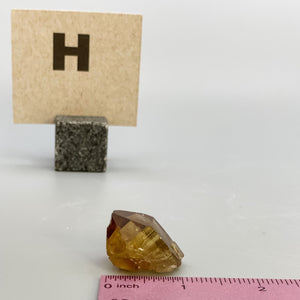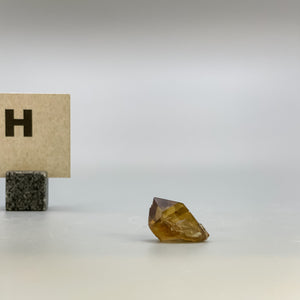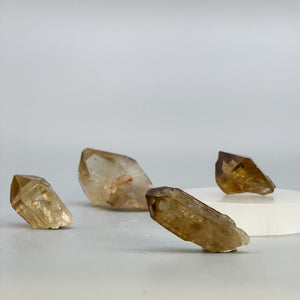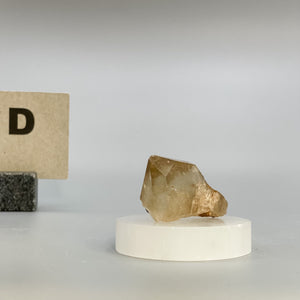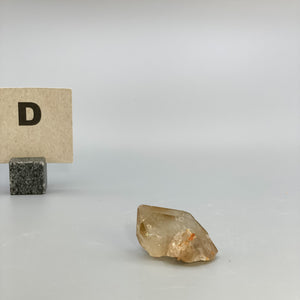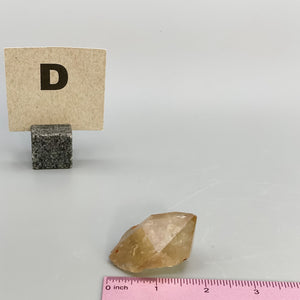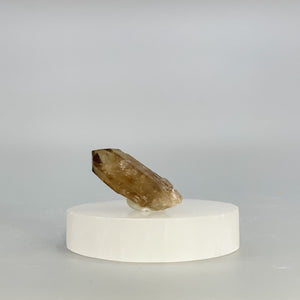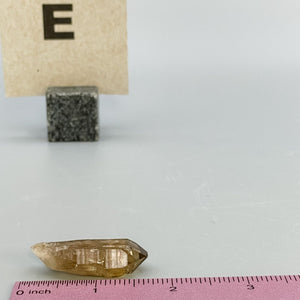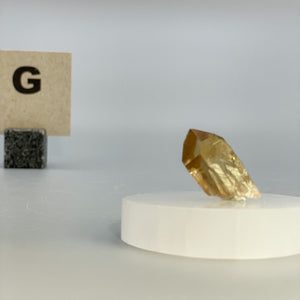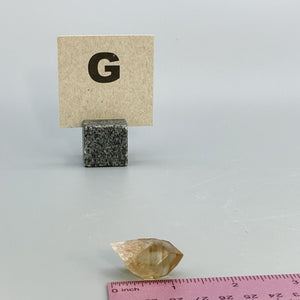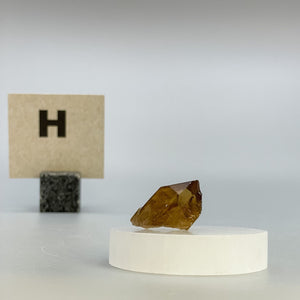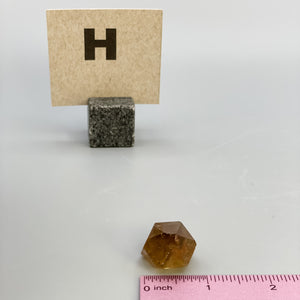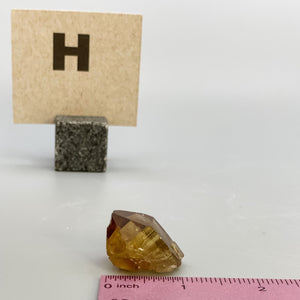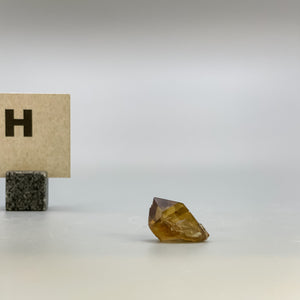 Natural Citrine Point, Rough Kundalini Points
Natural citrine can vary from a very pale yellow shade, almost green in color, such as the Congo Citrine (also called Kundalini Citrine), to a stronger deep, often smokey yellow such as the long crystals from Zambia. Natural Citrine is hardly ever a deep burnt yellow-orange color, this is almost always burnt Amethyst, although there are exceptions.

Approximate Measurements:

- D -
Length: 1.75"
Weight: 46g

- E -
Length: 1.5"
Weight: 10g

- G -
Length: 1.2"
Weight: 10g

- H -
Length: 1"
Weight: 14g

*The 2.5" selenite round stand is sold separately.


This Natural Citrine Crystal Cluster will be the perfect addition to any crystal collection. Citrine is known as "healing quartz," because it's believed to promote vitality and energy.

Natural Citrine crystals are the same color all the way through for the most part, though there may be slight color variations in the crystal.

Natural Citrine tends to grow in single crystals or small clusters of a few crystals, and never in a geode form. You will often see geodes of varying sizes that look suspiciously like orange Amethyst, that is exactly what they are. Heat Treated Citrine will often have opaque white in it, usually at the base, which is a sign of a heated crystal due to it's original Amethyst form.

CITRINE
Purpose: Goal Setting, Luck, Energy, Vitality, Abundance, Self-Confidence, Creativity
Chakras: Sacral Chakra, Solar Plexus Chakra, Crown Chakra
Zodiac: Aries, Gemini, Leo, Libra
Birthstone: November
Element: Air