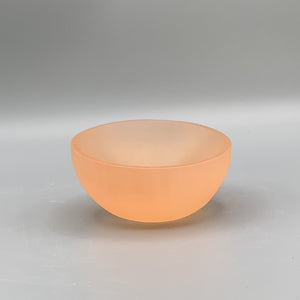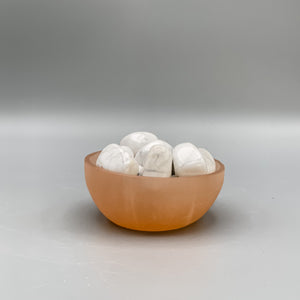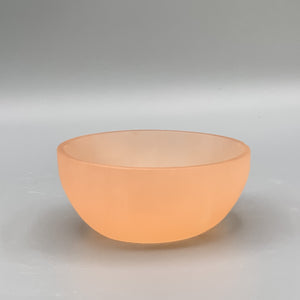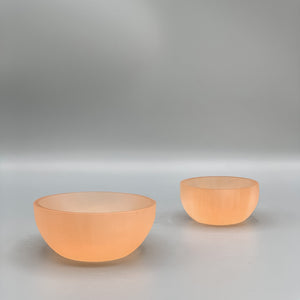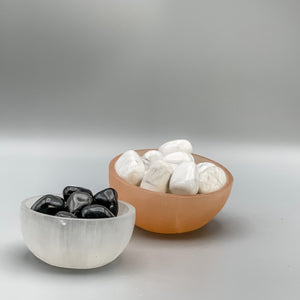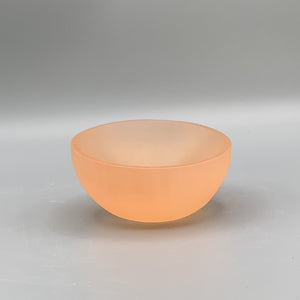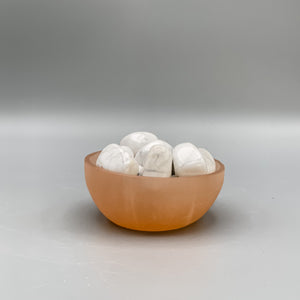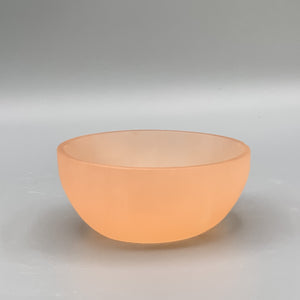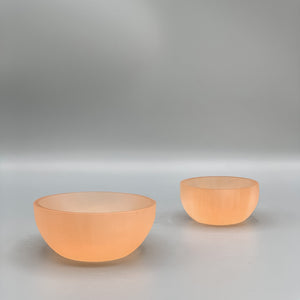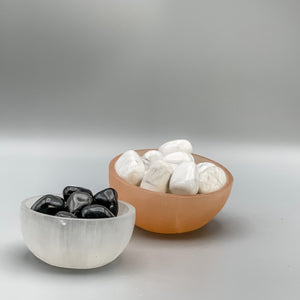 One orange selenite bowl in size medium.*

Medium Size Diameter: 3.3"- 4"

Selenite is perfect for all types of energy cleansing, has the ability to quickly unblock stagnant energy and remove negative energy. Selenite stones also greatly magnify the energy of anything that is placed upon them. Peach Selenite is a stone of transformation. It helps to heal old emotional wounds and transforms this negative energy to healing, forgiveness and acceptance. Use peach selenite to increase self awareness and travel a new path.

Note: Do not get selenite wet or close to water or humidity.

*Tumbled stones shown in the photos are sold separately.