Rainbow Moonstone Crystal Tumbled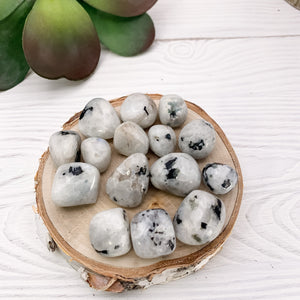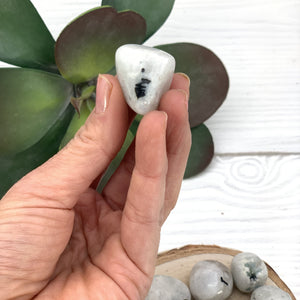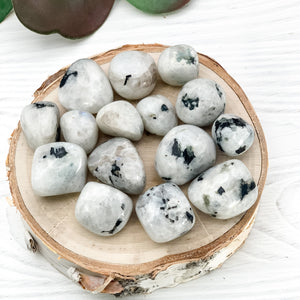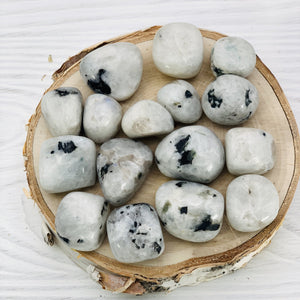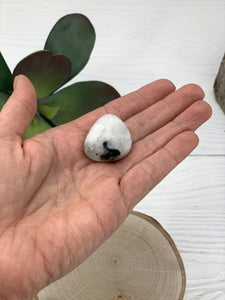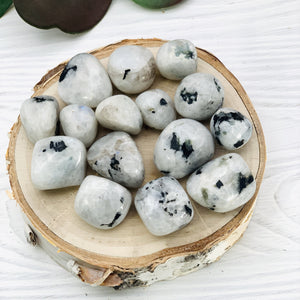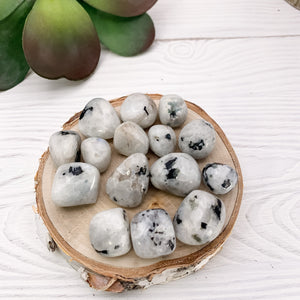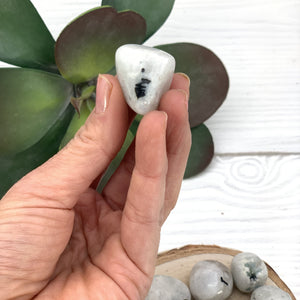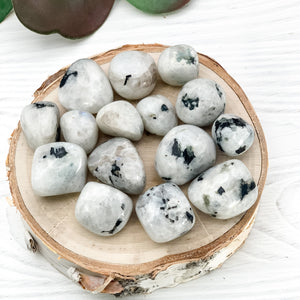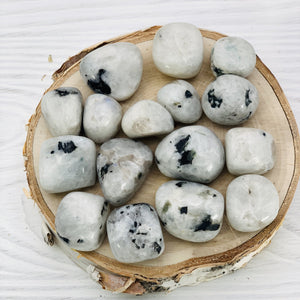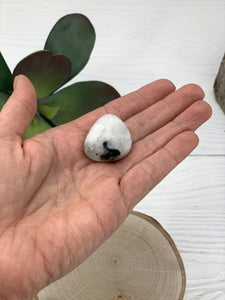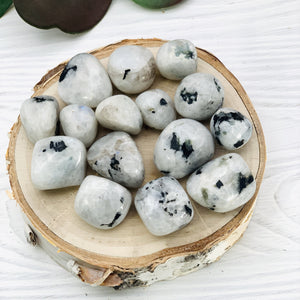 Rainbow Moonstone Crystal Tumbled
One rainbow moonstone Tumbled, Polished Pocket Stone. This crystal has an added energy that brings light into your mental and spiritual life and will help guide you through difficult situations, as well as a unique connection to the divine feminine. By connecting with a Rainbow Moonstone touchstone, you can release repressed feelings and create a new beginning. Let the calm, cleansing energy of rainbow moonstone wash through your spirit. This is a wonderful crystal to incorporate in your new moon and full moon ritual.
The unique coloring of this semi-transparent form of moonstone is caused by the way that the mineral is formed. Two different types of feldspar mix together, and then, as the mineral cools, arrange themselves in alternating layers. These layers scatter light, unlike most stones, which either absorb light or let light pass through them completely.
All the stones are made by nature and will vary slightly in size, shape, color and pattern.