Rose Quartz, Layered Bangle Bracelet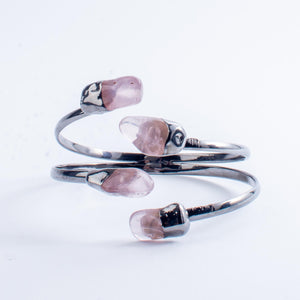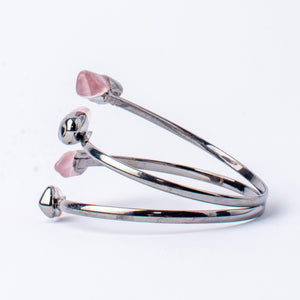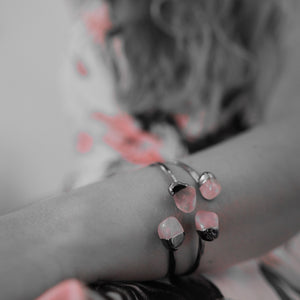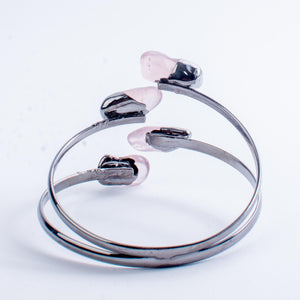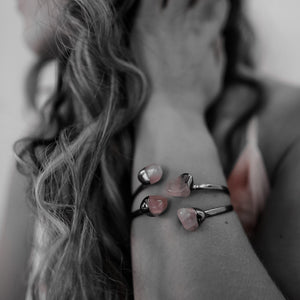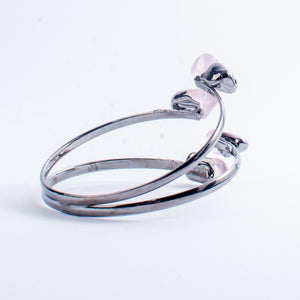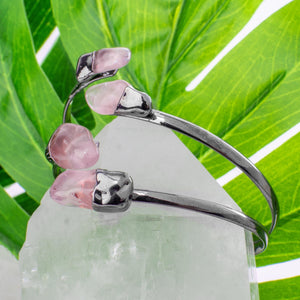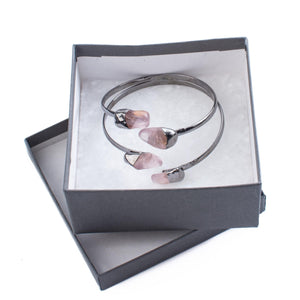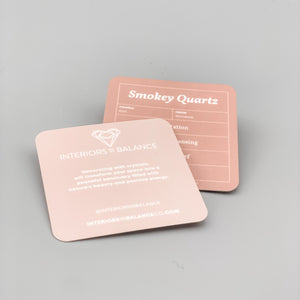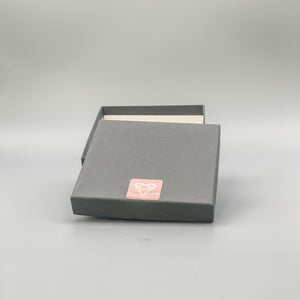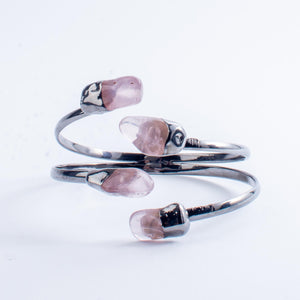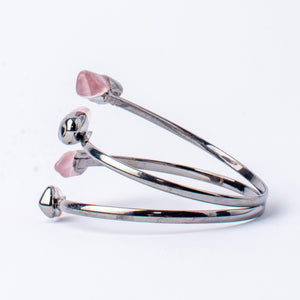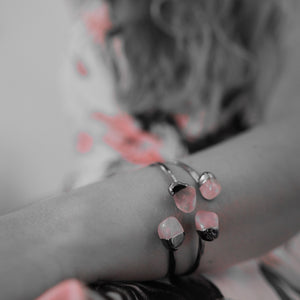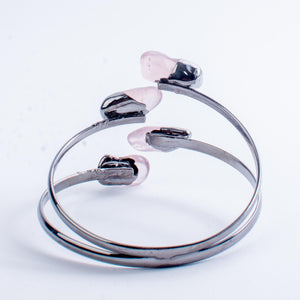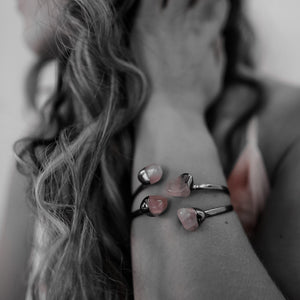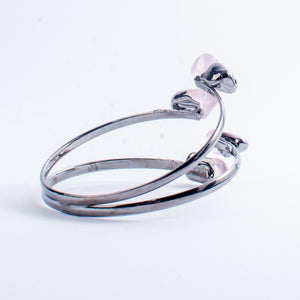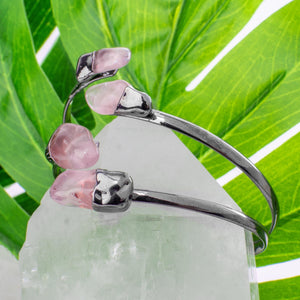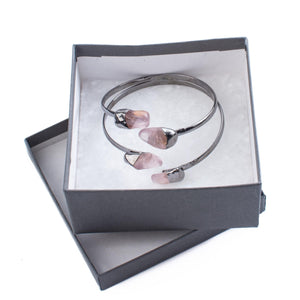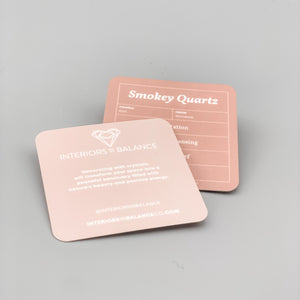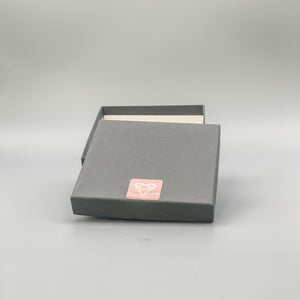 Rose Quartz, Layered Bangle Bracelet
Beautiful Rose Quartz, double-layered, adjustable bangle, bracelet. The double layered titanium bangle features an open top design and rose crystal pendants. Includes a Rose Quartz Crystal meaning card and gift box.

Titanium plated and hypoallergenic so it's less likely to cause reaction. Titanium is a natural element and extremely hard, 3x the strength of steel but 40% less weight.

ROSE QUARTZ
Attributes: Unconditional Love, Compassion, Kindness, Tenderness, Peace, Comfort
Color: Rosy Pink, Light Pink
Origin: Madagascar, Brazil
Chakra: Heart
Birthstone: January

** Each crystal on the bangle is made from nature and will vary with each bracelet.

Let's be friends!
- - - - - - - - - - - - 
FOLLOW @interiorsinbalance on Instagram, TikTok and Facebook for sneak peaks, highlights and giveaways.