Rose Quartz Generator Point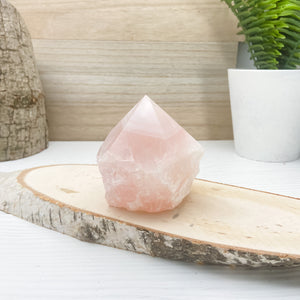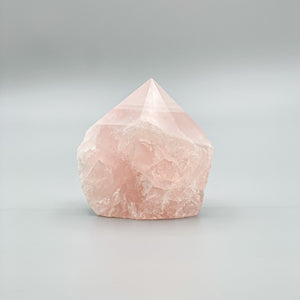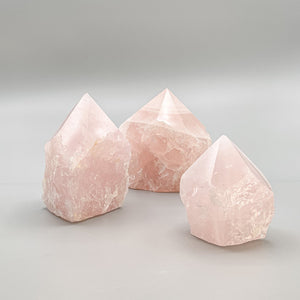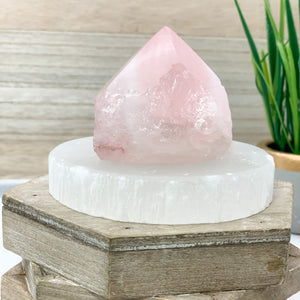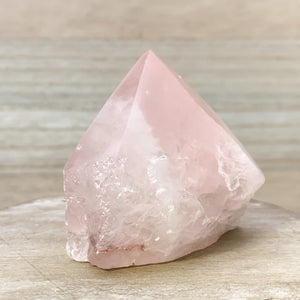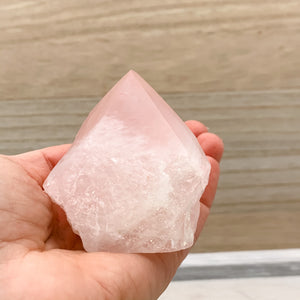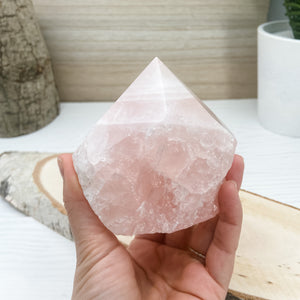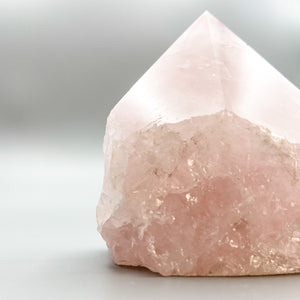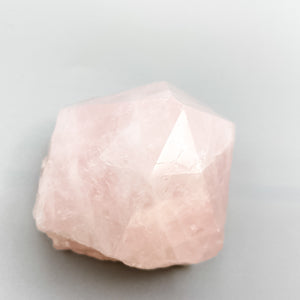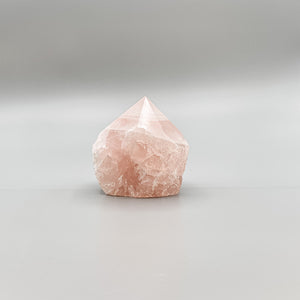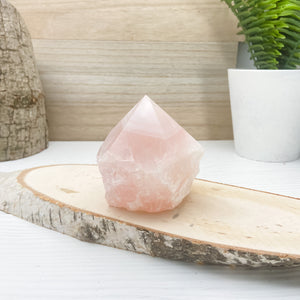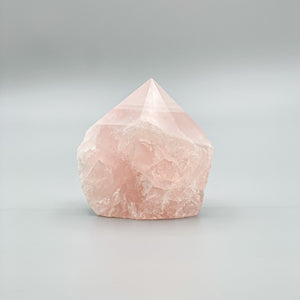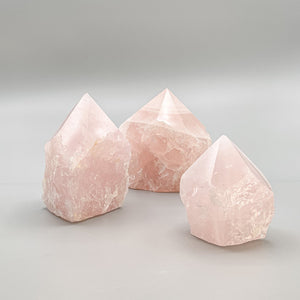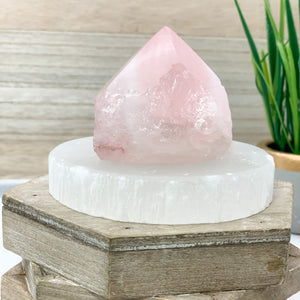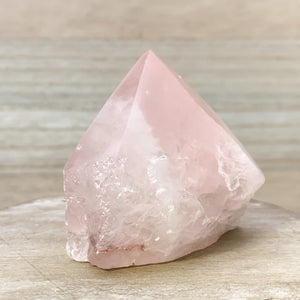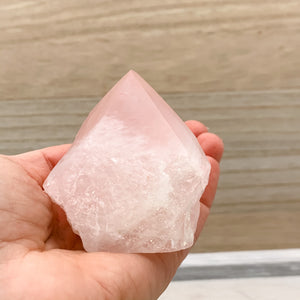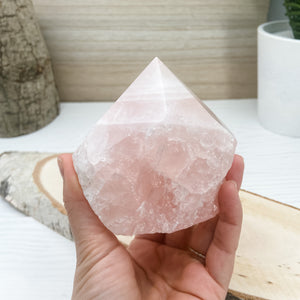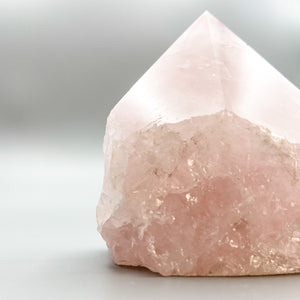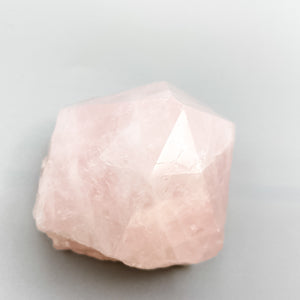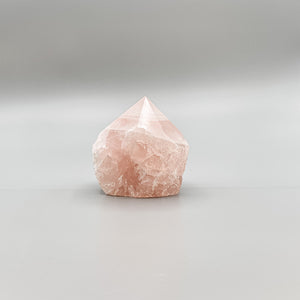 Rose Quartz Generator Point
This listing is for one Rose Quartz Crystal, Rough, Polished, Generator Point.

Approximate Measurements*

- Small -
Height: 2.25"
Width/Length: 1.8"
Depth: 1.55"
Weight: 8 -10 oz. / 80g

- Medium -
Height: 3"
Width/Length:2.1
Depth: 1.65"
Weight: 12 oz. / 355g

- Large -
Height: 3"
Width/Length: 2.32
Depth: 2.25
Weight: 1 lb. / 465g

Love, Compassion, Kindness, Tenderness
Color: Rosy Pink, Light Pink
Origin: Madagascar, Brazil
Chakra: Heart
Birthstone: January
Care: Fades in Direct Sunlight

"The more rose quartz in your life, the lovelier" - Yulia Van Doren

*This generator point is a natural mineral, each piece is unique when it comes to color and size.  I insure you'll be 100% happy with your purchase or I'll make it right.