Rose Quartz Tower Point - 5"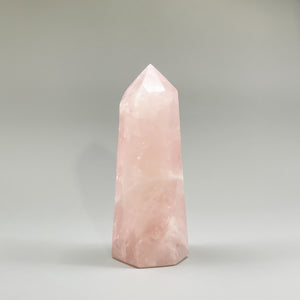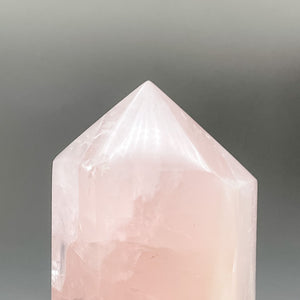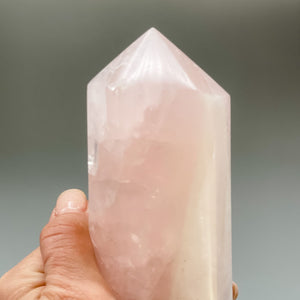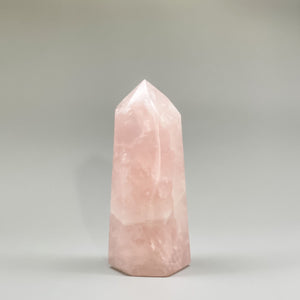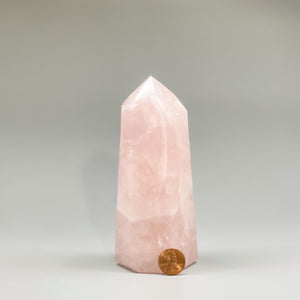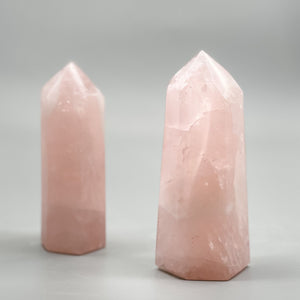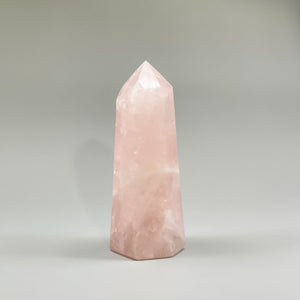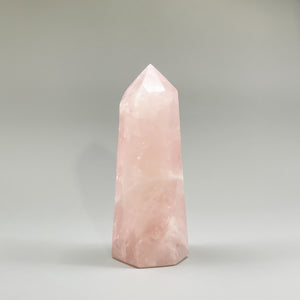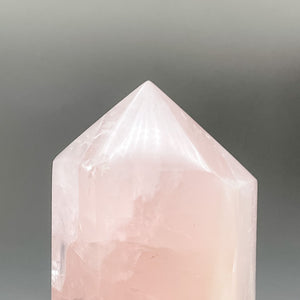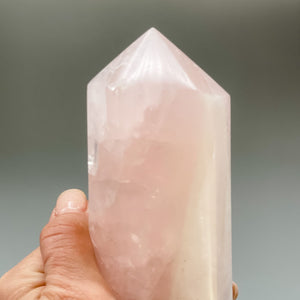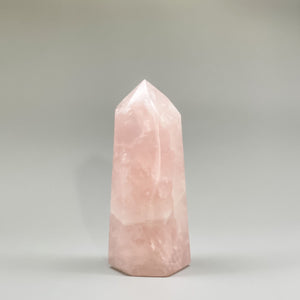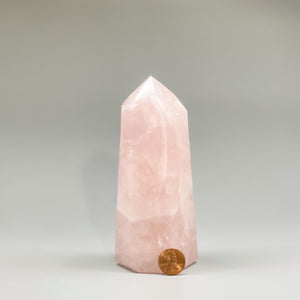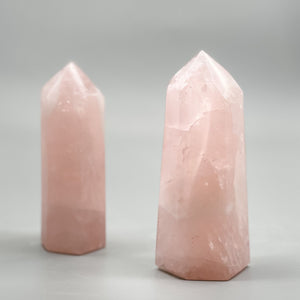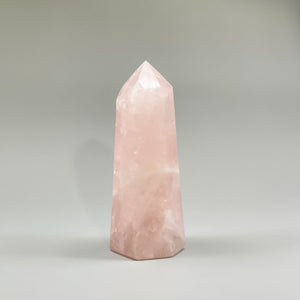 Rose Quartz Tower Point - 5"
The energy of this Rose Quartz tower is directed upward and out. Wherever an obelisk is placed, it emits a very focused and directional energy that affects the area around it as well as any other crystals that are nearby. The straight, tall, tower-like appearance of the obelisk amplifies the crystal's energy and focuses it out through the apex, or top of the point.

Approximate Measurements:
- Height: 5" - 5.25"
- Width: 1.5"
- Depth: 2"
- Average weight: 1 lbs.

All of the Rose Quartz towers come in variations of color, pattern, and texture. These variations are what make your bookends special and unique. I strive to source the highest quality, authentic gemstones to make your crystal tower as meaningful as it is beautiful. As a result, I do accept returns if you are not 100% satisfied with your order.