Selenite Crystal Earrings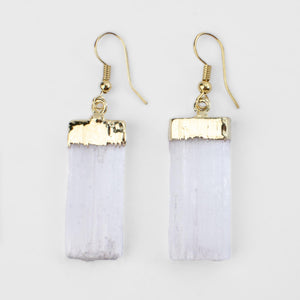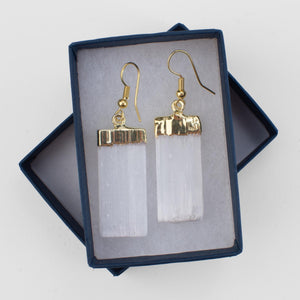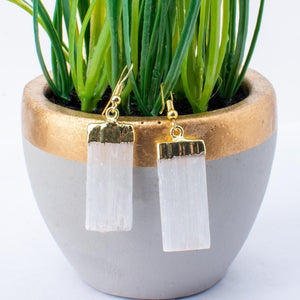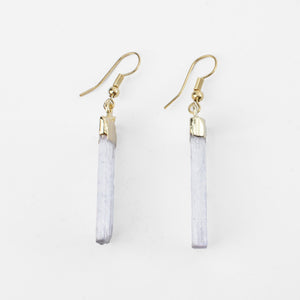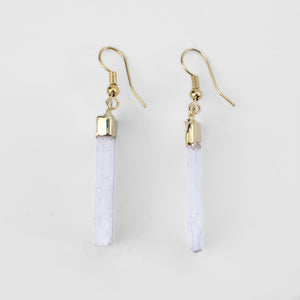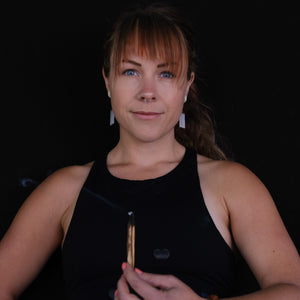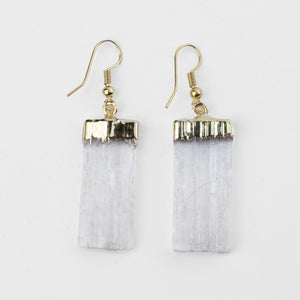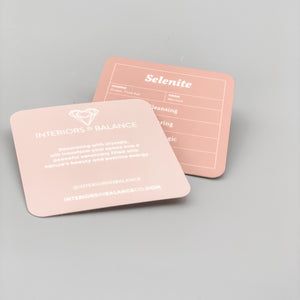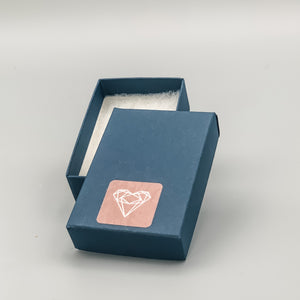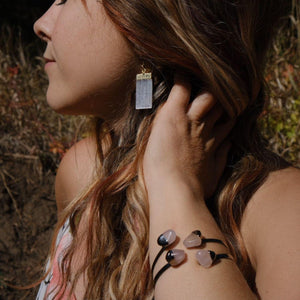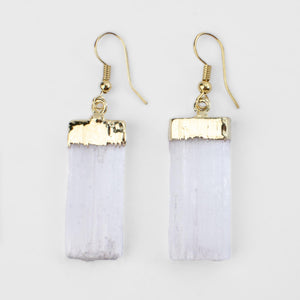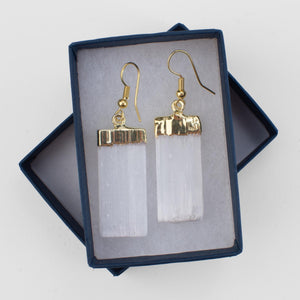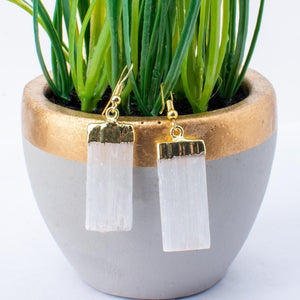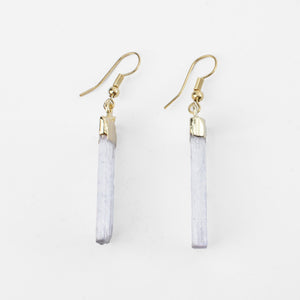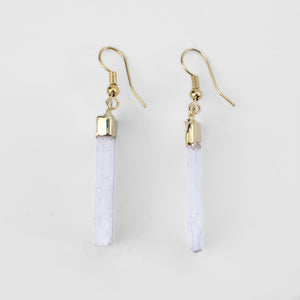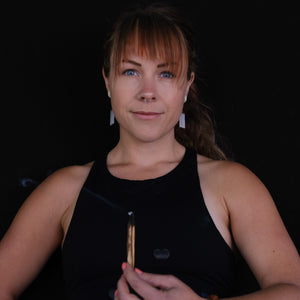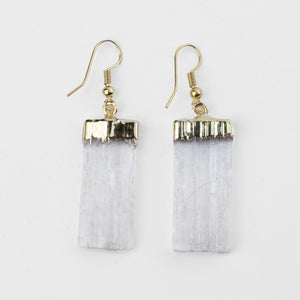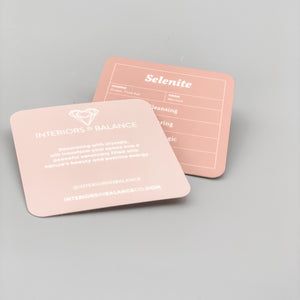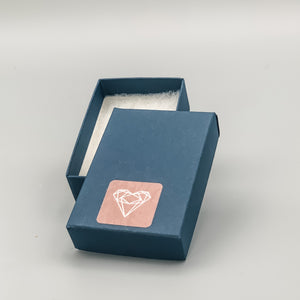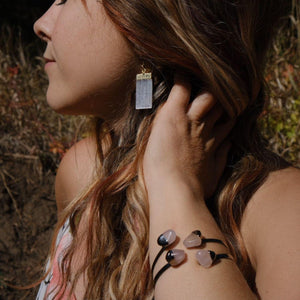 Selenite Crystal Earrings
Rough Selenite clear white earrings dipped in gold coloring. Gift box and crystal meaning card included.

SELENITE MEANING
Cleansing, Energy Clearing, Moon Magic
Chakra: Crown, 3rd Eye
Origin: Morocco, Brazil, USA
Colors: White, Opaque, Clear, Translucent
Zodiac: Taurus
Birthstone: September
Element: None
Care: Do not cleanse with water or get it wet.

Named from the ancient Greek work for the moon and after Selene, the mythical goddess of the moon. Selenite is the soft form of the mineral Gypsum and scratches and flakes easily.

I strive to source the highest quality, authentic gemstones to make your piece as meaningful as it is beautiful. As a result, all of the gemstones come in variations of color, pattern, and texture. These variations are what make your piece of jewelry as special and unique as you are.

SIZE: Womens 1"