Tiger's Eye Crystal, Polished Point, Rough Base, Polished Point, Energy Generator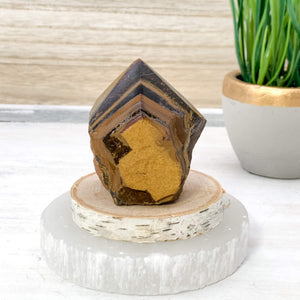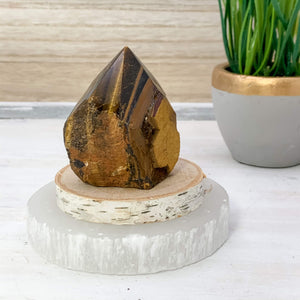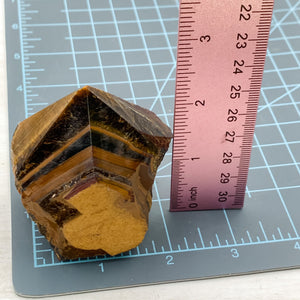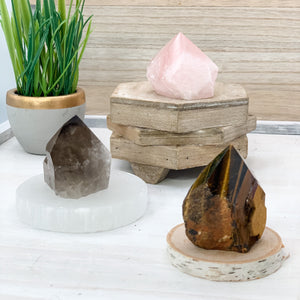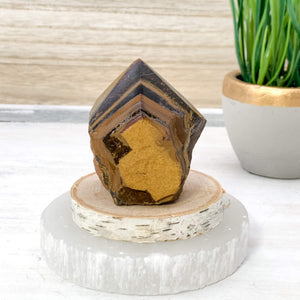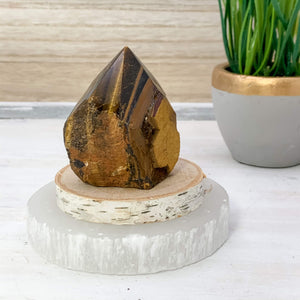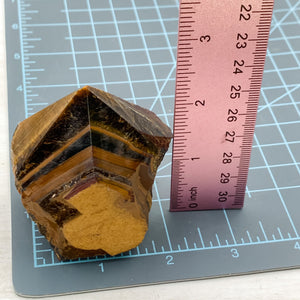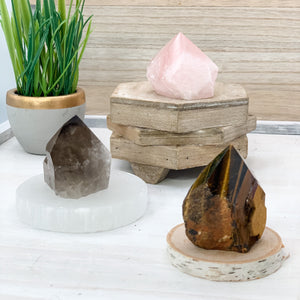 Tiger's Eye Crystal, Polished Point, Rough Base, Polished Point, Energy Generator
Tiger's Eye Crystal Rough Base, Polished Point Energy Generator!
This stunning crystal is a powerhouse of solar energy, radiating powerful vibrations of vitality, clarity, and creativity. With its primal strength, it energizes and fortifies the physical body, enhancing your overall well-being.

The Tiger's Eye crystal also amplifies your willpower and creative energy, igniting a deep desire to bring your dreams and aspirations into reality. Its vibrant energy empowers you to manifest your intentions and take action in the physical realm.

This crystal is perfect for anyone seeking a boost of energy, motivation, and creative inspiration. Whether you're an artist, entrepreneur, or simply looking to enhance your personal growth, the One Tiger's Eye Crystal Rough Polished Point Energy Generator is a must-have. Don't miss out on this incredible crystal that will elevate your life and bring forth your inner strength and creativity.
Tiger's Eye: Grounding, Protection, Insight, Courage, Balance.
Chakras: Sacral, Solar Plexus, Root
Colors: Iridescent, Brown, Black, Gold Stripes
Origin: South Africa, Australia
Birthstone: Taurus, Gemini, Leo
Approximate Measurements Weight: 8 -10 oz. Height: 2.5 - 3 inches Width: 2 - 3 inches