Agate Slice, Citrine Point Necklace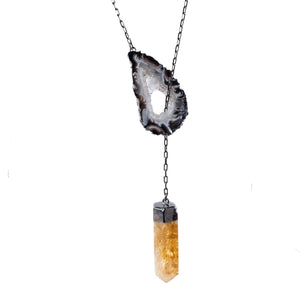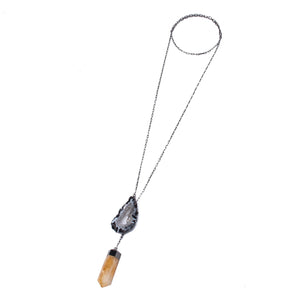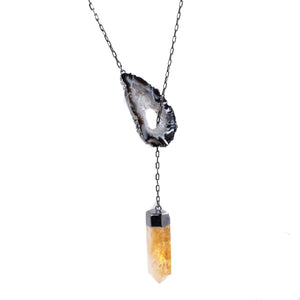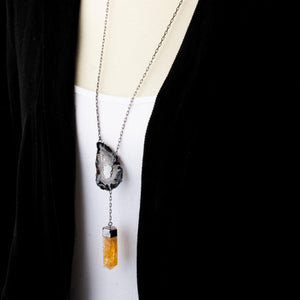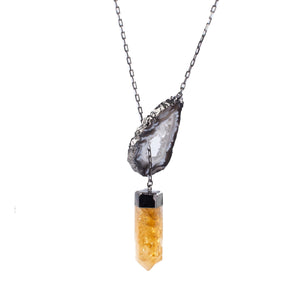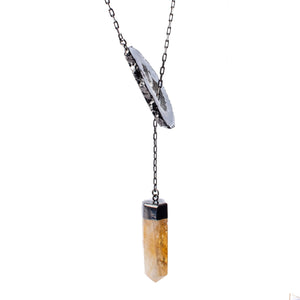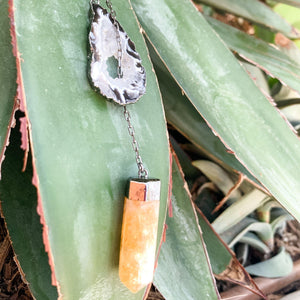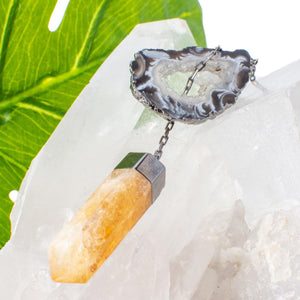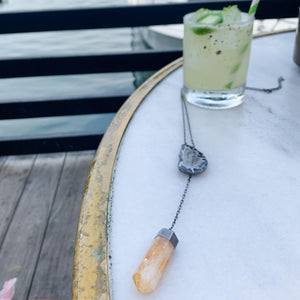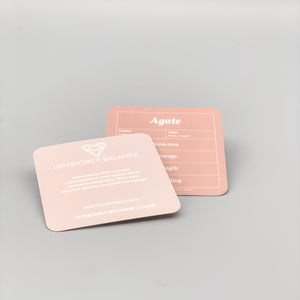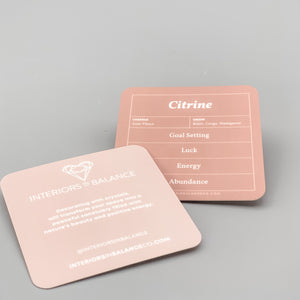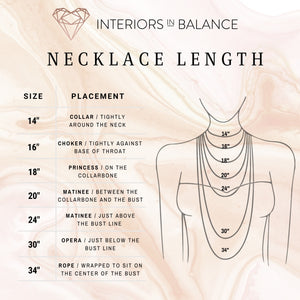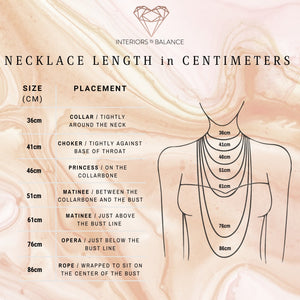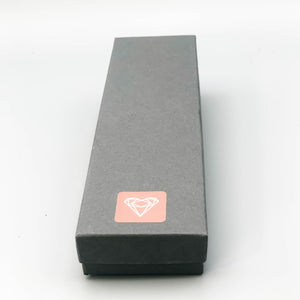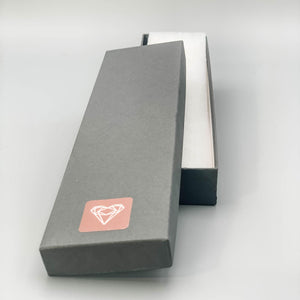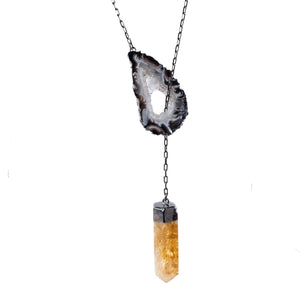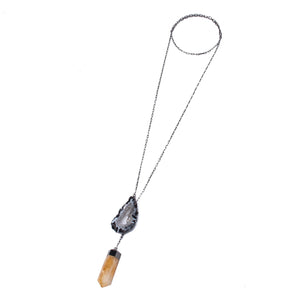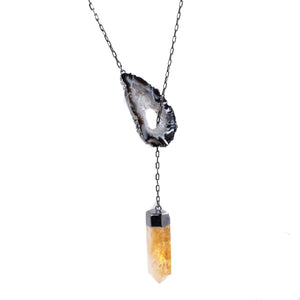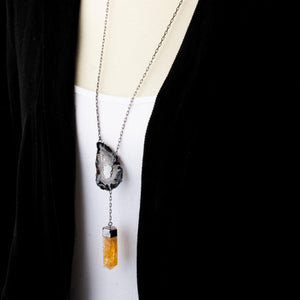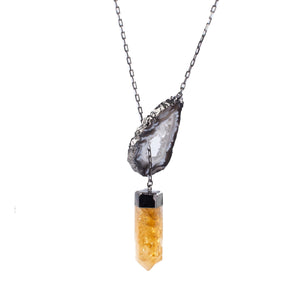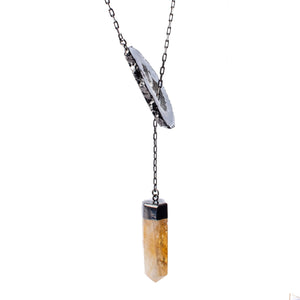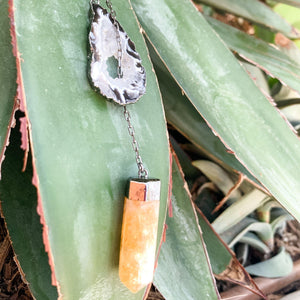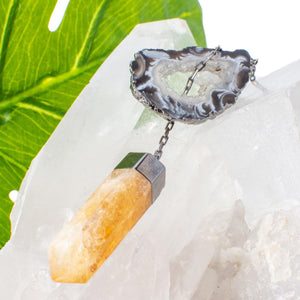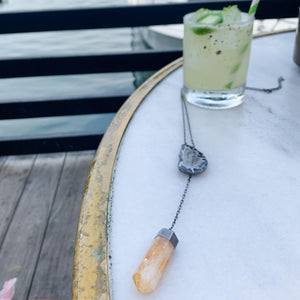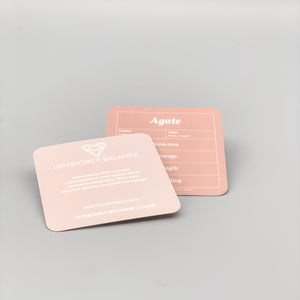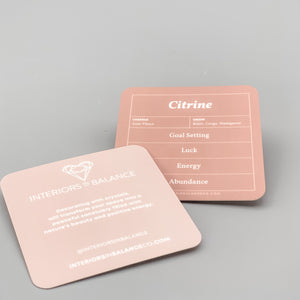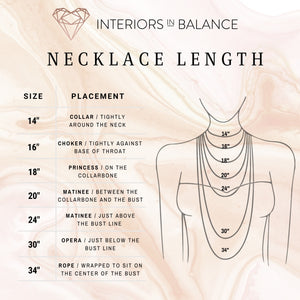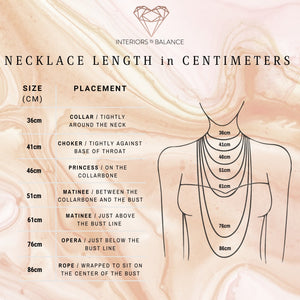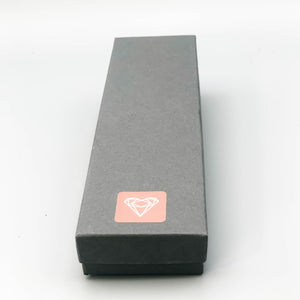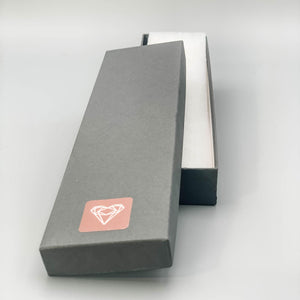 Agate Slice, Citrine Point Necklace
Make an original statement with this agate with sparkling druzy crystals and a citrine point. The titanium plated, lariat-loop, chain link, necklace is a fashion-forward addition to your jewelry collection.

– Citrine Point Pendant
– Titanium, Hypoallergenic
– Chain Link Micro Size Chain
– Lariat-style "Y" necklace
– 32" Necklace Length
– Approximate Measurements:
Agate Pendant size: 1.75" H X .75" W x .25" D
Gemstone Point: 1.5″ L x .5″ W

CITRINE CRYSTAL
Attributes: Goal Setting, Luck, Energy, Vitality, Abundance, Self-Confidence, Creativity
Chakras: Sacral Chakra, Solar Plexus, Crown Chakra
Zodiac: Aries, Gemini, Leo, Libra
Birthstone: November
Element: Air

Citrine is known as the "Light Maker" is a transparent, yellow variety of Quartz, ranging in color from pale to golden yellow, honey or amber, and may contain rainbow or sparkle inclusions. These colors and features which reflect citrine's equally vibrant energy. The name citrine comes from the French word citron, meaning lemon. Citrine is also known as "healing quartz," because legend has it that citrine promotes vitality and energy in whomever wears it. And, according to the Chinese Feng Shui philosophy, citrine creates wealth and abundance.

Each necklace comes with a gift box and crystal meaning card.

* Titanium plated and hypoallergenic so it's less likely to cause reaction. Titanium is a natural element and extremely hard, 3x the strength of steel but 40% less weight.






I strive to source the highest quality, authentic gemstones to make your piece as meaningful as it is beautiful. As a result, all of the gemstones come in variations of color, pattern, and texture. These variations are what make the piece of jewelry as special and unique as the person who wears it.

– – – – – – – – – – – – –
Let's be friends!

FOLLOW @interiorsinbalance on Instagram, Facebook and TikTok for sneak peaks, highlights and giveaways.